From Bank to Kidnapping: A Greedy Youth or A Misguided Youth?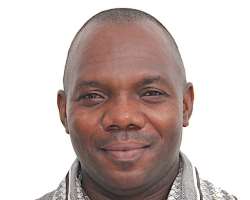 "The youth tends to forget that even though money is relevant, it cannot buy internal satisfaction and peace. Fraud, robbery, rituals, and kidnapping for ransom may bring food to your table but lead to blind ends."
Money is an essential and indispensable part of our life. Without it, it is impossible to survive in this world. But with money, we can buy all the necessities and comforts required to live a good life. Money has gained so much importance that people are continuously thinking about how to increase their existing wealth and save enormous money for their future needs. The continuous growth of money for future needs is the idea why the youth run after it and find ways to maximize their wealth. Francis Bacon once said that money is a great servant but an evil master. His aphorism discouraged us from making money our priority to the extent that it rules human life.
In Nigeria, money has become so powerful that some people live, kill, wined, and grind for it. Some even steal it to get their bills paid. For example, in June 2017, after eluding the law enforcement agencies for four years, notorious kidnap kingpin, Chukwudumeme George Onwuamadike, popularly known as Evans, was finally apprehended by the Inspector General of Police Special Intelligence Response Team (IRT). Wanted in three different states of Edo, Anambra, and Lagos, Evans was the brain behind the most high-profile kidnappings nationwide. Sometimes referred to as "The Billionaire Kidnapper," Evans made away with 1 million dollars in ransom in some of his operations. Going by his profile, the Inspector General of Police Special Intelligence Response Team (IRT) of the Nigeria police force described him as a clever, crafty, and intelligent young kidnapper who evaded arrest for four years, thus making him a dangerous kidnapper. The 36-year-old native of Nnewi in Anambra State was known for collecting ransoms in dollars and often got the family of his victims to pay as much as N300 million to N400 million to secure the release of their loved ones. Evans usually targets people living in Festac, Amuwo Odofin, Ikoyi, Lekki, and Victoria Island in Lagos. He also extended his nefarious activities to Rivers, Delta, and the state of Bayelsa. In February 2022, the Lagos state high court found Evans and two others guilty of kidnapping and conspiracy. They were all sentenced to life imprisonment.
Just as Nigerians were trying to lay the kidnapping case of Evans to rest, another Nigerian Instagram influencer, Ramon Abbas, commonly known by his followers as Hushpuppi, was arrested by Dubai Police in June 2020. Hushpuppi's arrest occurred following criminal charges for conspiracy and money laundry obtained from business and other scams, including $40 million from a U. S. law firm, illegally transferring $14.7 million from a foreign financial institution, and targeting to steal $124 million from an English football club. Abbas posted pictures and videos of his lavish spending on exotic cars, watches, designer clothes, and bags from expensive brands like Gucci, Fendi, and Louis Vuitton and of himself boarding chartered jets and helicopters with celebrities, footballers, and Nigerian politicians. The 37-year-old began his career in Oworonshoki as a "Yahoo Boy" hustler to a "Billionaire Gucci Master" living a life of luxury in Dubai. In July 2021, Hushpuppi pleaded guilty to money laundering. The court delayed his sentencing to November 3, 2022.
On Saturday, September 24, 2022, detectives from the Bayelsa Police Command arrested a suspected kidnap kingpin, John Ewa, who had been on the wanted list of the police in the state. They paraded the kidnap kingpin, who also goes by the name John Lyon alongside three other members of his kidnapping gang. The crack team of detectives from the command tracked and apprehended him in Abuja. The suspect, who flaunts his wealth on social media, is believed to be involved in several kidnap incidents around Yenagoa, the state capital. Before the arrest, the suspect posted a six-second clip on social media displaying money in foreign currency. The former banker turned kidnapper was also known for his lavish lifestyle and heavy spending at nightclubs in Yenagoa.
The desperation to acquire money at all costs has led many youths to unethical practices and crime in Nigeria. They seem to lose the morals and ethics of money. Gone are the days when an individual's character used to speak for him. Now, it is the bank account that has become synonymous with one's identity. Today, the youth link individual prestige, respect, and social status to one's bank accounts. Money and the influence of power have become the essential ingredients of success among Nigerian youth. They want to earn more and more money by hook or crook and at any cost. The latest case of kidnapping involving another vibrant young man has gradually got me losing hope in the Nigerian youth. A young person who runs after accumulating wealth at the cost of his life is not worth emulating.
For the past year, I have been writing about money as an escalating threat to the Nigerian value system. A situation that has now galvanized emotions and public sentiments towards money rituals. The sad thing about this terrible threat is that it has taken over almost every sector of the Nigerian state. Every country has its dominant value system. And for a country to get to a point where money derived from ritual, kidnapping, and cultism is the most laudable avenue that Nigerians and our media portray is the height of value system collapse. Today, the values we see in our media houses as noble entities are nothing but values to make quick money through avenues such as drugs, sex, and other corrupt means channeled toward the reckless pursuit of money through hook or crook.
In the music industry, most of the lyrics of their songs unsurprisingly skewed in the direction of poor values and quick money-making tendencies. What do you expect when we bombard the youth with music that escalates the passion for fast money and sudden wealth? The current role played by the movie industry on the platform of what is popularly called Nollywood is not an exemption. Widely regarded as one of the largest movie industries in the world, the Nigerian Nollywood industry has produced some of the greatest actors and actresses in the African movie space. It will be unfair if I dismiss the incredible contributions of many honest and gifted Nigerians in this industry. However, things seem to have spiraled beyond the scope of decency when these same home video platforms threw caution to the winds through content that began to promote indecency, ritual killings, money rituals, violence, prostitution, and so many other unethical contents. Through such media content, many youths started modeling their appetite for violence, greed, discontentment, and crime. The media are powerful platforms for shaping the values of a nation. So, for Nigeria to stem the tide of the escalating evil of money rituals among her youths, media houses with conscience and especially those with moral values must rise with unity of purpose to review, reorganize, and rebrand the media industry to reflect sound ethical values.
It is also unfortunate that the church has its hands in this mess. For example, before his arrest, John Ewa was also seen in a photograph in a church praying and thanking God. His action is what makes the situation even more regrettable. Fr. George Ehusani, in a paper presented at the 2022 General Assembly of the Archdiocese of Abuja, critiques the fundraising modalities in the Nigerian church. According to him, the carnival-like setting and vile entertainment tone of Harvest Thanksgiving and fairs are ridiculous in many of our churches these days. Fr. Ehusani emphasized that these days, our churches celebrate rogue public office holders, treasury looters, corrupt civil servants, and kidnappers with titles like pillars of the church. They decorated them with Knighthood, made them Patrons of pious societies, and regularly encouraged them to come to the sanctuary for prayers. On several occasions, some of us (clergy) have permitted them to mount the pulpit to address the congregation at Sunday Masses, funeral Masses, wedding ceremonies, and at the anniversaries of priests in anticipation of some donation toward Church buildings or mission house projects. For him, the attitude toward the rich is unacceptable as it violates the integrity, solemnity, and sanctity of the traditional Catholic liturgy. For this reason, we have failed the youth as the custodians of morality.
Every government has responsibilities to its citizens across many demographics to discover and maximize their innate potential. However, the government has embraced and promoted socioeconomic policies and ideologies that do more damage than good to the psyche of the young population. In Nigeria, the past and present administrations have neglected the younger people in their quest for political relevance. The search for political relevance by many actors has extended the frontiers of under-development to many layers of the Nigerian society, including, for example, the perennial neglect of the development of our academic institutions, health sectors, sports industry, information technology, and many other youth-intensive areas of national development. Aside from the impressive impacts of respected elders like Obafemi Awolowo, Ahmadu Bello, and Nnamdi Azikiwe, none of the military and civilian governments have led the country in the direction of any recognizable ideological stance. Consequently, the Nigerian youth have remained an object tossed around by the Nigerian state. They have become a group of people to be sacrificed as tools for achieving selfish political interests across party lines.
The Nigerian youth population has a fascinating demographic characteristic that represents a population from six geopolitical zones of Nigeria. This diversity has not produced many significant opportunities for our youth population to leverage home-grown resources and opportunities. But for the most part, many exceeded themselves to the top level of their careers by luck or total personal sacrifices. Fortunately, these personal sacrifices by some of our young people have created inventors, innovators, and globally renowned entrepreneurs in an arduous socioeconomic environment. It is a common saying that young people are the future of any nation. If that is true, it then follows that if Nigeria wants to rid herself of the rising spate of money ritualists, the government must wake up to its responsibilities to create enabling environments for the youths to thrive.
Today, the Nigerian youth appears to be caught in a web of deepening poverty, hopelessness, and missed opportunities. The Nigerian realities and political environment have plagued them with disenchantment, negativity, inadequacy, poor value orientations, and exposure to corrupt influences that led them to participate in violent crimes. In a nation where money dominates, conscience, integrity, hard work, determination, resilience, persistence, and the fear of God have taken a back seat. The youth want to fulfill their unfulfilled desires. Hence, this desperation to unethical practices and crime in many regions. Morals and ethics seem to be missing in the money-driven youth. Thus, the young people embellished money as an essential part of human life. Wealth and fraud may bring momentary joys but eventually lead to blind ends. Hence, nothing can substitute hard work.
So, whether you envy the lifestyle of those who flaunt money, my advice to the youth is, do not sell your conscience to money. The guy you are jealous of because you see him driving an expensive SUV and drawing inspiration from his blessings is probably doing yahoo-yahoo. The man you are jealous of and asking God questions on why he is yet to bless you with wealth might be a kidnapper or a defrauder. The man in your village with all the chieftaincy titles might be a ritualist or a cultist. You do not need to envy someone or be jealous of anyone you see spraying money at a party. Do not think you are a failure simply because other people post pictures of living in luxurious apartments you cannot afford. The youth tends to forget that even though money is relevant, it cannot buy internal satisfaction and peace. Money cannot replace the time you lose in prison. Fraud, robbery, rituals, and kidnapping for ransom may bring food to your table but lead to blind ends. Nothing can substitute hard earn money. Therefore, to emphasize what Francis Bacon said, money is a good servant but an evil master.
Rev. Ma, S.J, is a Jesuit priest and doctoral student in public and social policy at St. Louis University in the state of Missouri, USA.