Today's Christian Devotion 27-09-2022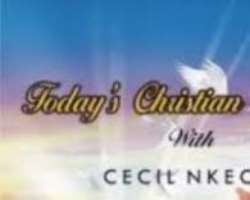 Thank you heavenly father that you are the most high God who is directing my steps. Thank you that the difficulty I'm experiencing now is developing something in me that I can't get when it's easy. I believe it is transporting me to the next level of my destiny, in the mighty name of Jesus, amen.
As I start a new day, may God be by my side in the beginning, middle and till the end. He will upwardly hold me. He will fill me with his bounteous grace and I will run all my course today with great joy and end the day in praise, in Jesus mighty name, amen and amen. *Remember that a life devoid of Christ is in crisis*.
Good morning, and have a fantastic day.