Big Wiz Sets To Do Big Thing Again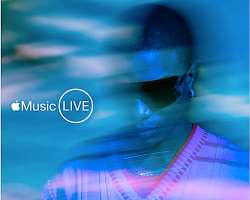 In a post via Twitter one of the Nigeria most Celebrated Music star, Wizkid, announced that he will be performing his forthcoming album 'More Love, Less Ego' for Apple in London in the United Kingdom. The album which make his fifth one on October,2022.
His tweet read: "Biggest bird bringing Apple Music Live to London! For one night only at the Roundhouse, performing my new album," he wrote.
In a press release, Wizkid said: "Apple Music has always been a supporter of my career and a major tool in connecting me with my fans. Collaborating with them on something like this is special.
"I'm excited to debut new music from my forthcoming album More Love, Less Ego and share my Apple Music Live show with fans across the world."