Today's Christian Devotion 18-09-2022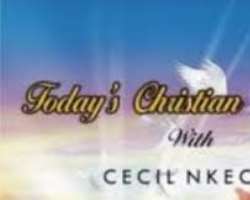 I thank you heavenly father for giving me a spirit of boldness. Thank you for giving me a spirit of power, love and a sound mind. I yield myself to you. I yield my heart, my mind and my whole being to you. Have your way in me and lead me into victory, in the mighty name of Jesus, amen.
As a new week starts today, I pray to you, my father above, that you influence all my decisions I will make this new week. You're my pillar of support and I want you to support me throughout the day, throughout the week, by giving me the capacity to think and act wisely, in the mighty name of Jesus, amen.
God, I need you to back all my actions and decisions that surround me this week. Let positivity follow me, oh lord as I go out this new week, allow me the wisdom to avoid any negative occurrence in my time of need. I thank you Lord for gracing me with your presence, in Jesus mighty name, amen. Rejoice for Jesus loves you.
Good morning, and have a great new week.