NIPP: FG ORDERS CBN TO ACT FAST ON LETTERS OF CREDIT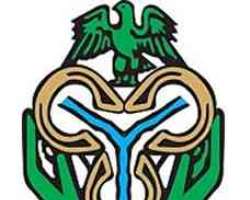 The Federal Government has directed that issues of letters of credit relating to the National Integrated Power Project (NIPP) be addressed by the Central Bank of Nigeria (CBN) within two weeks, to enable quick delivery of supplies of equipment. This follows as Vice President, Mohammed Namadi Sambo, again frowned at the poor and slow pace of work on the National Integrated Power Project (NIPP).
The vice president, therefore, urged the contractors at yesterday's special technical meeting with consultants, contractors and stakeholders on NIPP distribution component to live up to expectation.
Sambo, who expressed dissatisfaction that the power contracts signed in 2007 with the contractual period of one year which should have been completed before now was still ongoing.
He re-emphasized the resolve of the administration to provide Nigerians with adequate power supply, noting that 'the federal and state governments have contributed over $10 billion for the project and generating plan is at over 80 per cent completion, which will be handled by new distribution companies owned by Nigerians. There will be no business as usual,' he warned.
Noting that some of the contracts had expired, the vice president directed ministries of Power, Solid Minerals and the contractors concerned as well as major suppliers of equipment such as transformers and manufacturers to hold a meeting to review the contract agreements to provide a revised programme of work to reflect the period of completion, design and other associated components of the project within four weeks. He disclosed that he would soon make a detailed presentation of the NIPP project to the National Economic Council and therefore urged that all problems and challenges facing the project be made available for the presentation.
He promised to meet with the Minister of Federal Capital Territory (FCT) over the problem of land in Kubwa, Nyanya and Mararaba as well as writing to the governors and local government chairmen in whose domain the contractors are facing land disputes to resolve the matter in order to allow for urgent completion of the project.
He also directed that issues of letters of credit be addressed by the Central Bank of Nigeria (CBN) within two weeks. 'Suppliers need to have authentic delivery programme of supplies to ensure that they are delivering the equipment within the time frame of the agreement,' he cautioned.
The vice president also assured that all cankerworms that were working against the completion of the project will be removed as he encouraged contractors and consultants that any of them who performed well will be considered for another contract.
The contractors again put the blame of the challenges faced on land disputes which hinder the start of work on some sites and lack of letters of credit, among others. They specifically noted the challenges they face at Ajaokuta, Okene, Ankpa, Opolo, Abolema and others.