Goodseed Daily Devotional 6th August, 2022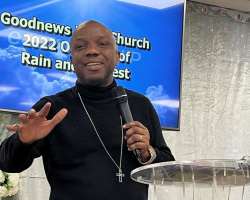 Topic: God has not forgotten you.
Ruth 1:6 KJV
[6] Then she arose with her daughters in law, that she might return from the country of Moab: for she had heard in the country of Moab how that the Lord had visited his people in giving them bread..
In the book of Ruth Naomi had a testimony.
Naomi lived in Bethlehem she came from a caring family; her family chose her husband a handsome and caring man over the years she learned to love him and his family. She had 2 sons her in laws were very happy with her. Then famine came over them many turn away from God as if the land was cursed, they then move to the land of Moab they sacrified everything they had to move there.
she started praying again her sons got married to Moabites she wanted grandchildren but her husband and her sons were taken away from her by death. now there are 3 widows living together her heart was broken then she heard a Goodnews The Lord has restored her original land of israel and she asked her daughter in -laws to stay back while she goes back to the land as she was old now and they were still young and they can get married again but Ruth stayed with her and said to her I will go where you will go.
Ruth went back to the land of Israel with Naomi and had a child from her new marriage.
Naomi said God gave me a new chance God restored me and gave me a grandson named Obed. God has always been with her through the bad times and the good times.
If you feel you are somewhere you don't belong , look up to Naomi don't be discouraged especially so many women don't feel they belong where they are. They have left everything parents, their home town to move away with their husband and family and they feel alone but remember if you have God in your move you will succeed anywhere you go.
Prayer:
Lord extend your hand upon me and bless me wherever I go don't let me be weary but be strong like Naomi despite what the struggles are in my life as you restored everything for her you do the same for me Amen.