Kaduna State: Terrorists Threaten To Force Kidnappedchristian Women Into Sex Slavery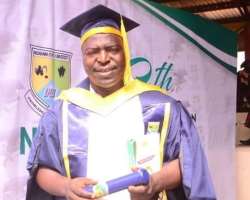 The late Father Chietnum John Mark
This week in Nigeria Report: journalist Amaka Okoye reports on the growing and alarming trend of Christian clergy being kidnapped and murdered across Nigeria.
On July 15, Father Chietnum John Mark was added to the rapidly growing list of Christian priests and pastors who have been kidnapped or murdered by jihadists and criminal gangs in Nigeria.
He and Fr. Donatus Suleiman were kidnapped in Kaduna state, at the rectory of Christ the King Catholic Church, Yadin Garu in Lere Local Government Area, after they arrived there on an assignment. Fr Donatus was lucky to escape, but Fr. Chietnum was murdered on the day he was kidnapped. His decomposing corpse was discovered four days later.
As the Catholic church was still reeling from the murder of Fr Chietnum, Pastor Moses Dikko Usman was abducted by suspected Islamist militants in Kaduna State on July 25. His abduction is the latest in a string of kidnappings and killings of church leaders this year. A report by the Evangelical Church of West Africa (ECWA), confirms 6 of their pastors have been killed in the past seven months.
Follow Nigeria Report on Twitter for the latest updates.
Nigeria Report is a project of Christian Solidarity International. Its goal is to spread awareness of, and promote solutions for, the widespread sectarian violence afflicting Nigeria.
Christian Solidarity International (CSI) is a Christian human rights organization promoting religious liberty and human dignity.