Goodseed Daily Devotional : 5th August 2022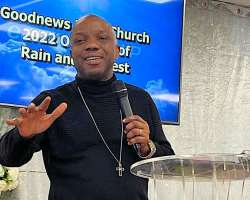 Topic: HOPE IN GRACE
Romans 5:2 KJV
[2] By whom also we have access by faith into this grace wherein we stand, and rejoice in hope of the glory of God.
Twas grace that taught my heart to fear. And grace, my fears relieved.
This verse of the Amazing Grace begins with these words. Have you ever wondered why grace would teach our hearts to fear?
fear is something to avoid even though at times it can be a blessing.
The fear the hymn is talking about is a helpful one though uncomfortable fear too.
This kind of fear floods our hearts when we realise, we have offended a holy God. It reminds us that we have a judge, a judge we cannot fool. One day, we will stand before him
I saw the dead, great and small, standing before the throne, and books were opened (Revelation 20 v12.
Fear makes us think about what will appear on our pages in those books. Jealousy, unkindness, sharp words, theft, lust, failures to help the needy, cursing, thanklessness
In amazing grace our judge shows us our sin, in grace, he shows us the potential consequences of that sin, so that he can work true repentance in our hearts.
In that same amazing grace, our holy Judge reminds us that he is also our compassionate Saviour! in his cross, we find and receive forgiveness. Our fears vanish like morning dew in the warmth of the rising sun. This is God gracious purpose for us.
God in his grace provides the refuge we need what amazing grace
We rejoice in that grace and in that hope, it stirs our hearts and inspires our soul.
Nothing can change the precious and amazing grace of God that is ours in Jesus Christ.
Prayer: Lord Jesus, I trust in the hope of your amazing grace that brings me to understand you more. By your grace I am loved and saved in Jesus name. Amen.