Today's Christian Devotion 04 - 08 - 2022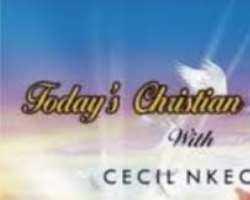 Thank you heavenly father for another new day. By your holy spirit, guide me to be in the right place at the right time. Lord make me diligent in all areas of my life, in the mighty name of Jesus, amen.
May I not be idle but making wise use of the time and skills that you have given me. Open the doors of opportunities for me so that I may walk through them. Give me a spirit of excellence so that I may do well in all that you committed to me. Through this diligence in the morning and in the evening, I look for you for success, in the mighty name of Jesus, amen.
I will plant and another may water, but I know that the growth, success and prosperity are in your hands; therefore Lord, please grant me success in my daily endeavours, in Jesus mighty name, amen.
Turn it over to Jesus, and you will smile the rest of your days.
Good morning, and have an amazing thursday.