Goodseed Daily Devotional : 3rd August 2022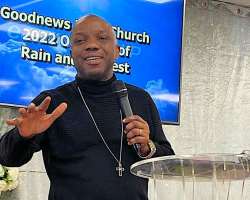 Topic: Meditate on this things
Psalm 104 v 34
May my meditation be pleasing to him, as I rejoice in the Lord.
The secrets thoughts of everyman like those of the psalmist are personal and private to the individual and no man can truly know the inner contemplations of our minds. The meditations of our heart or the deepest yearnings of our inner being. But when our thoughts fly to the stability and grace of our father in heaven when we meditate upon his faithfulness contemplate His wonderful grace and reflect up his word of truth – we make discovery that our heart is resting on the sure foundation of peace and hope.
We can keep our thoughts secret from men, but the Lord looks on and knows the thought that pass through our minds both good and evil. So, who better to understands the deep meditations of our inner being when we turn and meditate on the word of God, we are sure that we are resting on a sure foundation and nothing will make us stumble – Amen.
When we meditate on God's word and ponder on his word, we know for sure HE will show up as he is the author and finisher of our faith.
Meditating on the word helps our mind and Herat to be focused on things that are good, godly, holy and acceptable to God. The word is like fresh water to our soul. It not only quenches our spiritual thirst but also washes us from all iniquity. If you must stay away from sin, you must keep the word in your heart. If you run from the word, sin becomes your nature. So make up your mind today that meditation on the word of God shall be your regular and daily habit in Jesus name.
Prayer: Lord help me today that my thoughts and meditations will be pleasing to you in Jesus name. Amen.