2011: JONATHAN KICKS OFF CAMPAIGN IN BAYELSA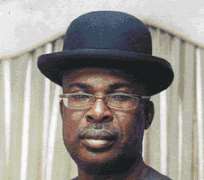 The rally to be hosted by Governor Timipre Sylva, will be organized under the auspices of Conference of Niger Delta Youths. Daily Sun gathered in Abuja that the rally has been scheduled for between August 25 and 26 and all the Niger Delta State governors are expected to be in attendance as a show of loyalty and acceptability of President Jonathan's candidature.
The presence of the governors at the planned rally is meant to drive home a message that they are all in support of his ambition. This is expected to finally put an end to speculations that some of them are opposed to his ambition. Coordinator of the Niger Delta Youth Leaders Conference, Hendrick Opukewe confirmed at a press briefing at the weekend that the rally would be a total one and that most Niger Delta youth organizations are involved because they are determined to ensure that, for the first time, a son of the South-South is in vantage position to contest the Presidency of Nigeria.
Tagged 'Affirmation and Sensitization' rally, Opukewe explained that the philosophy behind the event is to counter the series of threats and provocative utterances emanating from some quarters against the propriety of President Jonathan's aspiration to lead the country beyond 2011. He described as 'an insult to the collective intelligence of the people of the South-South the calls from some quarters, including a section of the South-South, that President Jonathan should just conduct election and go in 2011.
The coordinator, who was supported by other members of the conference, said the his group was already mobilizing toward the rally, adding 'we are in support of President Jonathan for 2011 because he represents the generational change we have been clamouring for; he is not a recycled politician like others.
'It would be a monumental morale booster and a veritable instrument of regional solidarity and support for our son if the project is successfully implemented. Youths constitute 60 per cent of all the manpower and therefore the mobilization of the youths to assert ourselves and chart a purposeful direction in the events and processes leading to the emergence of Dr. Goodluck Jonathan as president beyond 2011,' he said.
'Besides, in a mono-cultural national economy, where oil and gas resources from the bowels of the Niger Delta accounts for over 80 per cent of Nigeria's federally generated revenue for 50 years and whereas the northern geo-political entity alone has ruled for 38 years, the South-West and South-East, 12 years, there couldn't have been an appropriate time than now for the South-South to produce the next elected president,' Opukewe stated.