Today's Christian Devotion 16 - 06 - 2022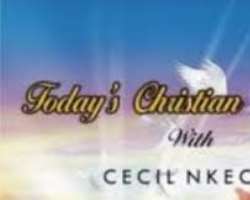 Lord, thank you for your words of counsel and admonition. I live every day purposefully, serving you with my life, for your glory. Father above, as I go out today in search of my daily bread, I pray to you in total subservience about my life. I need your divine help in granting me financial independence, in the mighty name of Jesus, amen.
I pray that you remove me from the clutches of incapability, rather provide me with all the earnings I need to better myself. O Lord, please fix my life so that I won't be caught wanting again.
I thank you Lord for the opportunity to say this prayer and for the forthcoming blessings; I exalt your name, in Jesus mighty name, amen. Remember that when God cannot do, does not exist.
Good morning and have an exciting day.