Fmr Governor, Sam Egwu picks Ebonyi North Senatorial ticket again in PDP primaries.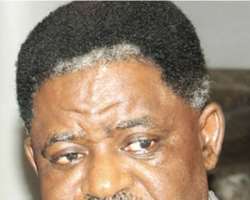 The Senator representing Ebonyi North Senatorial zone and former governor of Ebonyi State, Dr Sam Egwu has won his return ticket in a fractional PDP primary election held on Sunday in Ebonyi State.
Declaring Egwu winner, the retuning Officer, Mr Mudi Erhenede said Egwu polled a total of 163 votes to emerge the winner.
Erhenede said all the 163 accredited for the election voted for Egwu.
Meanwhile, two senatorial Aspirants, namely; Mbam Chikaodiri Ojemba and Emeka Otozi, challenging Egwu's return to the red chambers, boycotted the primary election which was held in the State Party's secretariat.
Officials of the Independent National Electoral Commission (INEC) and Security Agencies were present to monitor the exercise.
Senator Egwu in an interview said he was impressed by the transparent nature of the exercise and thanked the national and state working Committee of the PDP, security agents and INEC for a job well done.
While appreciating the delegates and other stakeholders for finding him worthy of their votes, Egwu promised never to disappoint them at the Senate if he eventually emerged in the general election.
He promised to work with all, including his opponents, to move Ebonyi forward, adding that those who did not win today, could win tomorrow.