Nigeria: Student Lynched Following Unproven Blasphemy Allegation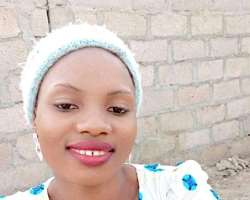 CSW condemns the murder of Deborah Yakubu, a student at Shehu Shagari College of Education in Sokoto state, northwest Nigeria, who was lynched on 12 May, following an unproven blasphemy allegation.
Ms Yakubu was a Level 200 Home Economics student and a member of the Evangelical Church Winning All (ECWA) in the Tugan Magajia of Rijau Local Government Area (LGA) in her home state of Niger. Reports indicate she was accused of blaspheming the Prophet Mohammed in a WhatsApp group chat, where she reportedly expressed frustration at the discrimination experienced by Christian students. There are also unconfirmed reports that she had rejected the advances of a Muslim student, who later made the allegation.
Video footage circulating on social media shows an unconscious and bloodied Ms Yakubu being stoned, beaten, and then immolated in a pile of tyres by a predominantly male mob who chanted "Allahu Akhbar," and continued to stone her and fuel the flames. In one of the videos a young man brandishing a box of matches claims responsibility for Ms Yakubu's murder, which he describes as good and justified. The college authorities had hidden Ms Yakubu in the campus security room following mounting threats to her life. However, her killers had dragged her out and burnt the building after killing her.
Deborah Yakubu
Following her death the Sultanate Council of Sokoto state issued a statement in which it "condemned the incident in its entirety" and "urged the security agencies to bring perpetrators of this unjustifiable incident to justice." The Catholic Bishop of Sokoto Diocese Mathew Kukah also condemned the murder "in the strongest terms", calling on the Sokoto state authorities to "ensure that all the culprits are brought to book. … This matter must be treated as a criminal act and the law must take its course."
The management of Shehu Shagari College of Education issued a statement closing the establishment "with immediate effect, requiring all students to vacate the college campus immediately." Local police later announced the arrest of two students in connection with the murder, adding that others identified in videos would also "be nailed soon." However, local Christians have expressed doubts as to whether anyone will ultimately face prosecution for Ms Yakubu's death, as unproven blasphemy allegations directed at members of the Christian community in northern Nigeria generally result in mob violence and extrajudicial killings, with perpetrators enjoying impunity.
CSW-Nigeria (CSWN) condemned the killing in a statement, writing: "The tragedy that should wake all people of good conscience in Nigeria is the fact that the stoning and burning happened within an academic environment that symbolises enlightenment, tolerance, and civilization. It should have been an environment that guaranteed her right to the secularity that the Nigerian constitution created for all. CSWN is worried that such a barbaric form of expression is gradually redefining the peaceful and harmonious culture of tolerance that the north is known for. And for such to stop happening, leaders must take the lead in sincerely addressing it so that Nigeria would continue to be home to all."
Ms Yakubu's murder bears a striking resemblance to that of 30-year-old teacher Christianah Oluwatoyin Oluwasesin, who was lynched in Gombe state in March 2007. The teacher and mother of two was stoned, stripped, beaten, stabbed to death and burned beyond recognition at Gandu Government Day Secondary School by a mob consisting of students, townsfolk and local thugs after being falsely accused of blasphemy by a student whom she caught cheating during an exam. Sixteen suspects who were arrested in connection with her murder were eventually released without charge.
Similarly, in June 2016 Mrs Bridget Agbahime, 74, a market trader and the wife of a retired Deeper Life Church leader, was battered to death by a mob in Kofar Wambai market in the Kano state capital following a false accusation of blasphemy. The five men arrested in connection with her murder, including the one whose falsehood incited her murder, were released unconditionally five months after being arrested.
CSW's Founder President Mervyn Thomas said: "We utterly condemn this horrific murder and extend our deepest condolences to the family and friends of Ms Yakubu. We urge both state and federal authorities to prosecute the murderers of Ms Yakubu to the fullest extent of the law, and to end the impunity currently enjoyed by those who weaponise religion and use it to justify taking innocent lives. Moreover, Nigeria must urgently address the anomaly whereby the penal code punishes blasphemy with a prison term, while Shari'a courts in northern Nigeria inflict excessive sentences. The repeal of the blasphemy provision is essential. Not only is it incompatible with the country's national and international obligations; it is also a driver of the kind of religious extremism that led to the gruesome murder of this promising young woman."
In other disturbing news, Catholic priest Rev Fr Joseph Aketeh Bako, 38, who was abducted by armed assailants on 8 March from his residence at St John's Catholic Church Kudenda in the Chikun LGA of Kaduna state, died in captivity between 18 and 20 April. According to the Chancellor of the Catholic Archdiocese of Kaduna, Rev Fr Bako was ill prior to being kidnapped, and his abductors had refused to allow him to carry his medications with him. His body is yet to be found.
Rev Fr Joseph Aketeh Bako
Mr Thomas continued: "CSW also extends our deepest condolences to the family and loved ones of Rev Fr Bako, whose death in captivity not only highlights the targeting of religious leaders in Kaduna state, but is also indicative of the continuing failure of state and federal authorities to protect vulnerable communities and respond adequately to the kidnapping crisis that is particularly plaguing the country's northern and central states. We call on all levels of government to strengthen efforts to combat violence and abductions by armed non-state actors, and urge the international community to assist in this regard in every way possible."