Ex-President, Goodluck Jonathan, To Submit APC Presidential Today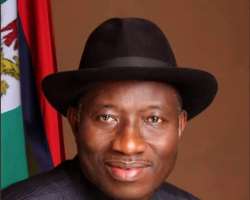 Former President Goodluck Jonathan is expected to submit his presidential Nomination and Expression of Interest form of the ruling All Progressives Congress (APC) today, may 13.
Jonathan who announced his defection from the Peoples Democratic Party (PDP) to the APC on Thursday, is seeking to succeed President Muhammadu Buhari in 2023.
A Fulani group on Monday obtained the APC's N100m presidential nomination and expression of interest forms on behalf of the ex-president in order to force him to contest.
The Fulani group, on Thursday, said it would submit the forms on Friday.
Former president Goodluck Jonathan was defeated in 2015 by the presidential candidate of All Progressives Congress, Muhammadu Buhari.