UPDATED: Saheed Balogun Finally Gets Over Fathia and Romances Funke Adesiyan. [Funke Denies Romance]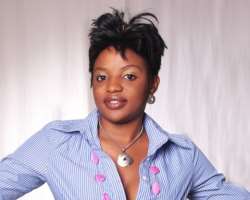 Actor/Producer Saheed Balogun is informed to have finally gotten over his affair with estranged wife, Fathia Balogun. The two went their separate ways three years ago for reasons said to be irreconcilable [following accusation and counter accusation of infidelity and irresponsibility] but the actor has been unable to keep another relationship. Moves where reported to have been made to reconcile them with reports of Former governor of Lagos State, Ahmed Bola Tinubu and wife trying on several occasions to reconcile the two but Fathia was said to have rebuffed all entreaties. Remi Adiukwu also made moves as godmother of Saheed to see to it that the two got back together. Her effort was in vain.
They have been separated for that long and before now, none of them has confirmed reports of moving on into an affair that fueled speculations that they were both still in love.
Source inform that Saheed has finally gotten over whatever he shared with Fathia as he has been confessing his love for Funke Adesiyan to every one who cares to listen. The affair is said to be new.
They spent time together for five days recently at a Hotel while shooting a film in Ikorodu, Lagos.
A Witness informed that Funke, who broke up with her movie marketer boyfriend – Kazeem Afolayan recently arrived the said location from the hotel in Saheed's car and Saidi having to call a cab.