2011: NORTH FOR QUALITY LEADERSHIP, NOT ZONING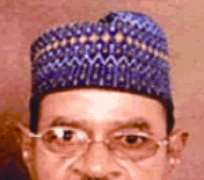 Abubakar
Senator Iya Abubakar, former federal lawmaker  from Adamawa State, attended the Northern Political Summit, held at the International Trade Fair, Kaduna, last Thursday. In his opinion, what the North should crave for in 2011 is a good leader, that would deliver dividends of democracy to the region and not to fret over the faltering zoning arrangement in the Peoples Democratic Party. He spoke with Daily Sun after the conference.
Excerpts:
How would you describe the turn? Well, you can see it was a very huge gathering, all the 19 states in the north were represented by a huge delegation, including Federal Capital Territory (FCT) . I think it was a successful conference.
As an individual, do you associate with the position, as presented by the North-East today?
Yes, I think the representative of the North-East, he stressed the importance of making sure that we have good governance and that whoever is elected as leader, either at the federal or state level, should have the interest of the masses at heart and deliver the dividends of democracy, because there are so many problems in the north, including poverty, illiteracy, lack of security, poor infrastructures in terms of power, roads and so on.
So, what we require really is leadership that will cough out solutions to these problems.
Do you share the final resolutions read out particularly on zoning?
Well, I think the issue of zoning, is really an issue for PDP and you know everything PDP isn't for PDP alone. So, ultimately, what had been decided today would be tabled before PDP and  we will ask them to re- examine and take appropriate step on  it.
But as an individual within PDP, what is your personal position on zoning?
I don't know whether you have been following what the chairman of the PDP has said about zoning. Historically, it was meant to settle the debacle that arose as a result of June 12, 1993 election.
That was of course, the genesis of it and that was why in 1998 and 1999, it was decided that this thing should be really zoned to the South; it was really zoned to the South-West. I am not sure that at that time it was zoned to the South as such, but they were just looking for somebody from the South-West to take over, just to solve the problem of the June 12 issue.
So, zoning was to solve that particular problem. Now, zoning at the moment, I don't know, I think the party would have to re-examine the whole issue of zoning.
Prof. Jerry Gana  said today that the resolutions would be passed to the 19 Northern governors; which means parties across the political divide would take a position on the issue of zoning. What that means is that this isn't really a PDP affair as you want to make us believe ?
Yes, obviously on this issue, it is the Northern governors as a body, they can take it because some of them are in ANPP. If one party decides zoning, I don't think ANPP would be prepared to zone the presidency to south.
So, that is left for the parties, but the important thing is that constitutionally anybody has got the right to stand for elections. This I can tell you, with certainty, in the case of the 2007 presidential election, even within the PDP there were people from north and south who contested, along with Yar` Adua and so, it wasn't just a matter for the north.
Remember that Rochas Okorocha got quite a number of votes and he did much better than some of the other Northern candidates, he emerged second and then.. I think at any stage anybody should be able to contest. What we want is the best leadership for Nigeria, wherever he comes from . That's my personal view.
What we need is a leader who will solve the problems that we are having here: of poverty, illiteracy and lack of skills and wherever the leader would come from is certainly not an issue. What we want is a leader who has zero-tolerance for corruption, which has been ravaging our country, stagnated our development and that's really what we need more than anything else. It doesn't matter where the person comes from.
The resolution of the Northern Political Summit isn't binding on the Northern governors; what if they reject it, particularly on zoning?
No, it cannot be binding on them. It remains just an input which will help them to decide on that issue, but obviously no question of binding as such. No
The North has always spoken with one voice, but you can see that a lot of politicians boycotted this event. What does it portend for the unity of the North?
No, I am not so sure that certain people stayed away because they share a different point of view. To be honest with you, I think this meeting, invitations were extended to some, while others weren't aware.
I came strictly on the invitation of one of the co-chairmen, who isn't a politician, but a good friend of mine, Ambassador Sheu Mallami. He was the one who invited me to come. He didn't even tell me the position to be taken  at this meeting.
So, the fact that some people aren't here may be just that they weren't aware, or weren't invited.
But we didn't see presidential gladiators for 2011 election, of northern extraction at this forum. Why? Were they excluded by the organizers?
Honestly, before coming I thought they would be here. I expect people like, IBB, Atiku, at least those ones. But I don't know why they aren't here.
Do you think they were invited and they refused to come?
We would try and find out
Please, try and find out, because the reason why I thought they would be here is because as  politicians whenever there is a gathering, you want to be there, at least to be seen even if you don't want to be heard. So, I am surprised that they aren't here;  Maybe they weren't invited, or maybe they have some other commitments.
How do you take Ambasador Sheu Mallami's submission that Northern governors aren't performing, considering huge funds they collect from the Federation Account?
Yes, I support him very strongly.  You see, the poverty that we have in the north and the illiteracy, lack of health facilities, lack of even decent drinking waters in our towns and villages and so on.
It isn't because that they haven't been having money for some of these things. If the money which was received as statutory allocation was judiciously used, I believe the situation in the north would have been totally different. But talking about Nigeria generally, if the resources which God has given us in terms of human and material resources were properly used for the welfare and development of our country, it would have been different.
So, it is very important. I agree with Ambassador Mallami totally; that the people who have access to these resources, they should use them judiciously for the development of the masses.