Today's Christian Devotion 28 - 02 - 2022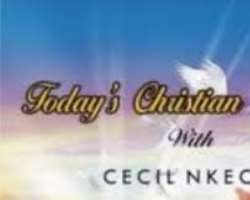 Heavenly father, I thank you for waking me up this beautiful morning. Almighty God, by force of favour, speedily connect me to my destiny helpers like you helped Peter when he was almost giving up. Every labour of the enemy upon my destiny and my destiny helpers be aborted, in the mighty name of Jesus, amen.
Let goodness and mercy locate my divine helpers. Every wind of disappointment blowing against me and my destiny helpers be reversed, in the mighty name of Jesus, amen. God of Elijah, let your fire come down and consume every evil power operating in my life (1Kings 18:38). My Father and my God, you are the God that answers by fire, baptise me with your fire and make me too hot for the enemies to handle, in Jesus mighty name amen.
Remember that prayer is an investment, at God's time, it will yield its results.
Good morning, and have an awesome Monday.