AFGHANISTAN AID SPENDING BOOST EXPECTED TO BE ANNOUNCED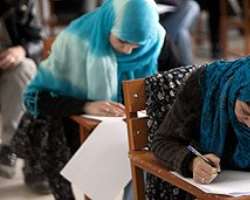 UK spending on Afghanistan aid projects in is set to rise by 40% in efforts to hasten the withdrawal of troops from the country, it has emerged.
International Development Secretary Andrew Mitchell is expected to declare that securing progress in the country is his "number one priority".
The government has already committed £500m on projects there over the next five years.
Aid payments to many other countries will be reviewed.
International development is one of only two Whitehall budgets – along with health – set to be protected from far-reaching spending cuts being imposed by the Treasury.
'Well-spent aid'
It is believed the money for Afghanistan would be used to stabilise the most insecure areas, with more policing, emergency food and medicine, and thousands of job and training opportunities.
Mr Mitchell also wants to boost education, with an aim of getting six million children into school within two years.
In an interview for the BBC's Politics Show, Mr Mitchell said the government had been looking "very carefully" at the way money was being spent in Afghanistan.
"We've found some additional funding from less good programmes, so in principle we have an additional 40% money going into the development budget," he said.
He said the government now had a series of specific results and outcomes it want to achieve in Afghanistan, "and we've got the money to support that".
On Monday, Mr Mitchell will give a speech saying that aid is an essential part of efforts to bring stability to Afghanistan.
The minister is expected to say that "well-spent aid" in Afghanistan is in the UK's interest because it promotes political progress and supports the military's work to bring security and peace to the country.
"The UK is there to prevent the Afghan territory from again being used by al-Qaeda as a base from which to plan attacks on the UK and our allies," he will say.
"While the military bring much-needed security, peace will only be achieved by political progress backed by development.
"I am determined to back up the efforts of our armed forces as we work towards a withdrawal of combat troops."
Intensified efforts will be overseen by an aid watchdog, he will announce, following previous criticisms of the effectiveness of UK-funded projects.
The Department for International Development is engaged in a major review of its £7.3bn international aid budget.
Britain currently gives aid to about 90 countries but Mr Mitchell has already said that some recipients, such as China and Russia, will no longer receive it.
He told the Politics Show on Sunday that India was "roaring out of poverty" and would be looked at very closely.