IF THERE WERE NO ZONING, I WOULD HAVE BEEN SENATE PRESIDENT — MANTU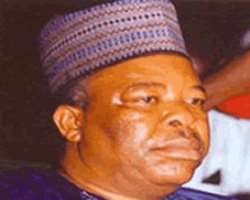 Mantu
Former deputy Senate President, Ibrahim Mantu, was also a delegate at the conference. While he shares the fears of proponents of zoning, he explained to Saturday Sun why it should be jettisoned.
What is the purpose of the summit?
What we are now saying, at the summit, is that zoning is good because it gives every sector of the country the right to participate and the opportunity to be part of the scheme of things. But at the same time, it also denies us the best among us. Now, we are looking for somebody who will actually deliver. People should choose those they believe will deliver.
Why are some people from the North in support of Jonathan?
I think the most important thing in a democracy is to promote peaceful coexistence. Most of the people feel that zoning is good because it is intended to ensure that no part of this country is left out. Zoning is to guarantee participation of every  section of this country and that is not the ultimate. Our ultimate objective is to reach a point in time when the best of us is elected purely on merit rather than where he comes from, the language he speaks or the religion he practises, because if you have a good person who has the capacity to meet the expectations and aspirations of the people, that person should be given ticket, irrespective of where he comes from. I think that is the stage where we are trying to set up and that is our aim at this summit today. That is where we aim to be.
Zoning, to me, is seen as a transitional arrangement because democracy is a continuous  process. We love today what we hate yesterday; we hate today what we love yesterday. What is important is to have a level playing field so that the best among us can actually emerge.
Zoning has merit and de-merit. I was deputy Senate president for two terms and I have also served under people who are less experienced in politics than me. If there were no zoning, I would have been the Senate president.