Today's Christian Devotion 13 - 01 - 2022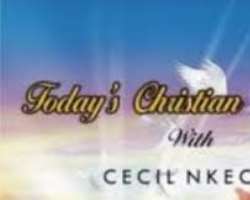 Heavenly father, we praise you today with our hearts and songs, we praise you for your faithfulness, we praise you for your great power and love. We confess our need for you, our lives don't go so well when we just spin around on our own. We struggle and worry, get worn out, yet you never leave us. Thank you for your presence.
Thank you for your care over us, thank you that you breathe renewal right into our souls. We ask for your spirit to fill us, draw us close to you O Lord, and to work your purposes through us, as we set our eyes on you, in the mighty name of Jesus, amen.
As we march on this 2022, our faith in Christ will deliver us from every crisis, the abiding presence of God will make a great difference between us and unbelievers, in Jesus mighty name, amen. Don't forget God when it's well with you.
Good morning, and have a wonderful day