Ebonyi PDP Decries High Level Of Insecurity, Accuses Ebubeagu Of Being Used To Abduct The Publicity Secretary Of The Party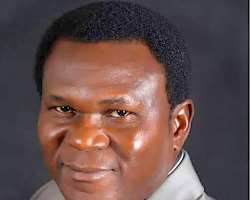 Mr Tochukwu Okorie(Ebonyi State PDP Chairman)
People's Democratic Party, PDP, Ebonyi State Chapter has expressed worry over the security situation in the state, alleging that "Ebubeagu" Security operatives were used to abduct the Publicity Secretary of party, Mr Nwoba China Nwoba on Sunday afternoon along Abakaliki/Enugu expressway.
Chairman, Peoples Democratic Party, Ebonyi state, Mr Tochukwu Okorie made this known while briefing newsmen on the alleged abduction of the Publicity Secretary.
Mr. Okorie said that the state publicity secretary was driving in the company of the State Deputy Chairman of the party, Barr. Ifeanyi Nworie when the young man was abducted and thrown into the boot of a Siena bus which the abductors came with at about 13.00hrs of the day.
"Mr. Nwoba was riding in the company of the State Deputy Chairman, Barr. Ifeanyi Nworie, who courageously resisted the kidnappers from taking away Mr. Nwoba in their vehicle.
"Barr. Ifeanyi Nworie now put a call across to the Officer Commanding the Anti Kidnapping Unit of Ebonyi State Police Command, Mr. Bruno who promptly sent a team. The abductors were intercepted and Mr. Nwoba was subsequently rescued from the abductors by the anti kidnapping operatives. So far, Mr. Nwoba has been taken into custody by the police".
"It is unfortunate that rather than arresting the abductors whom they met on ground while Mr. Nwoba was still being held in the boot of a vehicle, they took Mr. Nwoba into custody instead and allowed the abductors to go.
"Upon inquiry, we were informed that those were the gang of criminal elements. A group of terrorists codenamed Ebubeagu. Now, Mr. Nwoba who was the victim has now become the accused in this circumstance", he explained.
Also, the State Chairman of the party explained that he was denied assess to see Mr. Nwoba at the police custody, adding that he called the state commissioner of police on phone and briefed him of the development but he told him that he was not around, which according to Mr. Okorie was part of the gimmicks to keep the victim into hostage.
He called on President Muhammadu Buhari and other relevant authorities including the Attorney General of the Federation, the National Security Adviser and the Inspector General of Police to take judicial notice of what is happening in Ebonyi State.
Mr Okorie expressed fear that if nothing is done to curb the excesses and nefarious activities of the Ebubeagu security operatives that Ebonyi State would soon become a breeding ground for criminals stressing that Ebonyi old Government House and Ebonyi Hotels have been turned to torture chambers where the Ebubeagu usually take their preys for undue harassment and brutality.