Grammar Like A Sermon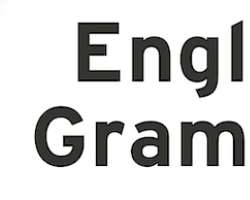 I am possessed to journey to the realm of spirituality to absorb more grammar. Literally, it has been revealed to me in a trance that many a person in Nigeria is adulterous to distortion of appropriate and widely accepted grammar. But today, as I have been anointed by the daily lessons of our noble and renowned Dr Gab and reference to English dictionary, I shall say nothing but the appropriate usages of the English using this religious view. To start with, the Bible says my people perish for the lack of knowledge; but henceforth, your ignorance shall, on the other way around, be perished because the holy spirit of correctness has directed me to thou.
Oh ye, listen! Oh ye, sit! Recline to enjoy perusing these almighty commandments of standard English usages.
First off, you shall not say "some men of God are only concerned of or merely motivated by their selfish - interest". Certainly, the utterance is a contempt for standard usage. Instead, say; "some men of God are only concerned of or merely motivated by their self-interest". Moreover, it is grammatical sinful to say your pastor speaks in "tongue". For clarity's sake, it is necessary 'the tongue' attracts 's' as "Our pastor Tomiwa speaks in tongues during his Sunday service.
Moving on, it is most pertinent for this congregation to know that we share the grace at the end of our religious gathering; but we say the grace when or before we want to savour our daily meals. Do you grasp the distinction? In addition, to baptise you my brethren and holy sisters from grammatical blunder, I will be obliged to tell you that to say 'the choirmaster is born again Christian' is ungrammatical. Rather say; the choirmaster, who is Brother Daniel Monk, is 'a born again Christian'. Nevertheless, you can say our Brother is born again.
Furthermore, the Lord has declared to me that "Faithful" as a noun shall remain to be used in singular form regardless any singular or plural context. For example, it is correct to say; " we Christian faithful often deploy standard English in communication just like most Muslim faithful". Likewise, maybe if you might not know, it is desecration of this church to spell the act of killing someone by nailing which of course our Lord Jesus Christ was subjected to as "Crucifision". Mind you, it is spelt "Crucifixion". Always mind your spellings. Hell is a real place!
Anyway, to end this grammar sermon, it has become clear and crystal that English is a sacred language which must not be spoken arbitrarily. Contrary usages of the English rules is, in this regard, considered a sinful doing. Therefore, by a way of admonition, if you have been sinning, you should repent now from the altercation of English rules.
Thanks for reading!
Damilare Adeleye is a content writer and an undergraduate in Lagos State University. Can be reached via; 09063561152.