Today's Christian Devotion 24 -11-2021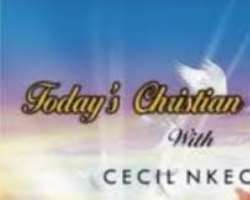 Thank you Lord for another great day. Thank you for giving me, my family, friends and relatives the opportunity to be alive today in the land of the living.
Many that slept with us yesterday have gone down permanently to the land of silence where there is no remembrance of thee. That I'm alive today does not imply that I'm better than the dead, but it simply shows that you love me specially, therefore heavenly father, take my glory, honour and adoration, in the mighty name of Jesus, amen.
As I go out today in search of my daily bread, lord provide for me that I may prosper in body, soul and spirit. I pray that no matter what difficulties cross my path, that I may prosper in things of God and be worthy witness of the goodness and long-suffering of my Lord Jesus, in Jesus mighty name, amen. Remember that a life devoid of Christ is in crisis.
Good morning, and have a wonderful day.