Today's Christian Devotion 21 -11-2021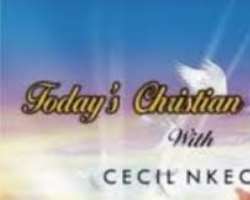 1 Samuel 30 vs 8 And David enquired at the LORD, saying, Shall I pursue after this troop? shall I overtake them? And he answered him, Pursue: for thou shalt surely overtake them, and without fail recover all.
Beloved, in this season of recovery, restoration and compensation, bring that matter before the Almighty, no matter how long, bad or hopeless the situation may be, once you ask and believe, it shall be given unto you, seek, you shall find it, knock, the door of prosperity will be opened for you. May this be your testimony like King David, this day, this season and beyond, in Jesus mighty name, amen.
Jesus is bigger than all, even that situation. Hold unto him, and see reasons to laugh again, for every situation has expiration date.
Good morning, and have a fruitful new week.