A Journey of Excellence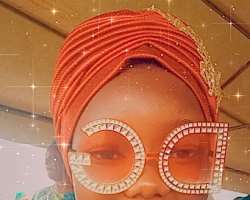 It is often said that whatever has a beginning must surely have an end and here we are today celebrating the successful completion of another phase of our lives.
I have heard many times that the most difficult journey of life begins and ends with a step.
Therefore, my journey of excellence began when I took a step into this great citadel of excellence ; a step that took me through the path of moral, religious and academic excellence.
Throughout my journey, I came across different people; my dear principal, my teachers, my friends, my colleagues and my junior ones.
To my dear principal, I say a very big thank you to you sir for all your efforts on us. You have taught us so well that we cannot appreciate you enough for everything you have done for us.
May the Almighty bless you and your entire family.
To my teachers, you are all a student can ever wish for. You have nurtured us with so much care, love, compassion and teachings, that saying thank you will not be enough. Even though we can only appreciate and commend you , we cannot reward you. Your reward is with the Almighty and I pray that you are rewarded with His bountiful mercy and blessings.
Oh my friends and colleagues, I feel so honoured to be part of a group full of love and support. We have shared happy and sad moments together, we have climbed many mountains together and I am very happy that we sailed through. Even some of us may never cross paths again, the laughs, the rhymes, the pranks, the jokes, the positive vibes are all unforgettable.
To say I will miss you is an understatememt because the bond we have shared is more than just friendship. I wish all of us a good luck and the best in life.
It is gratifying that I emerged as the Bronze Winner of the 2021 Queen's Commonwealth Essay Competition (QCEC). It was a competition that had over 25,000 essay entries from around the world . I thank the Almighty Allah that a product of this great citadel of knowledge like me can stand shoulder to shoulder with the best in the world.
I also want to use this medium to express my profound gratitude to my parents. To my dad,Mr Idris Katib who has been my mentor and source of motivation especially in my course of preparation for the competition. He provided me with the necessary drills and guide towards exellence.
And to my mom, who has always prayed for me and has been my source of strength. I pray that the Almighty be pleased with you both.
To my junior ones, it is nostalgic that to know that I am leaving your midst but I must admit that having you as my juniors is one of the best things that has ever happened to me. The hugs, the smiles, and the talks will forever linger in my memory.Thank you all for the respect and love.
To the management of this citadel of exellence, we say thank you for everything;for creating an enabling environment like this school for students, for employing competent teachers and for providing us with the basic infrastructural facilities we needed.Thank you so much.
To our dear parents, everything I have said above will be nothing if you are not acknowledged. Thank you for being our pillar,our strength, our confidants, our sources of motivation, our gems of inestimable value.We love you and we promise to never let you down.
This is our epic to ADIC. We leave this great citadel of exellence with the lingering of sweet memories in our heads.
We promise to fly the flag of ADIC and Islam very high up in the sky; to always be determined, excellent, religious, loyal and obedient as you have impacted us. We shall never compromise our morals for material things.
We are determined to always defend Islam wherever we go. We are poised to paint a very good picture of ADIC wherever we find ourselves.
Thank you ADIC.
Being a parting shot from Mujeebat Idris, 2021 Commonwealth Essay Bronze Winner and Senior Prefect Girl at the valedictory service of Ansar-ud-Deen College, Oke-Ata, Abeokuta, Nigeria