Today's Christian Devotion 19 -11-2021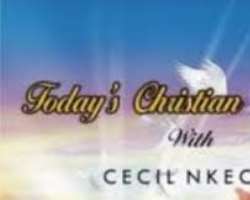 Heavenly father, I'm fully committed to you and to the word of grace, which is able to build me up and help me walk in, and enjoy my rightful inheritance in Christ Jesus. I'm built on a rock-solid foundation in the word and spirit. I'm transformed from glory to glory and positioned to fulfil your destiny and plan for my life, in the mighty name of Jesus, amen.
Lord, as you are the answer to my prayers, the calm after the storm and the solution to all my problems, give me the strength I need to keep going, in the mighty name of Jesus, amen.
I call on you this morning father, please command the heavenly blessings to be opened for me, and let your help locate me, in Jesus mighty name, amen. Remain Rapturable.
Good morning, and have a joyful friday.