An Open Reply To The Statement Of The Arrowhead Of The NBA On The Search Conducted On The Home Of The Odilis.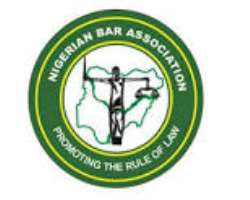 It is extremely unfortunate that the arrowhead of the Nigerian Bar Association would scurry to press to release a statement berating Nigerian security forces for searching the house of a compromised judge without according due cognizance to the slime and grime to which the said judiciary has declined into.
It is also no less unfortunate that the said writer would make direct allusion to the search of the homes of some judges years ago without also stating that such official search brought forth stacks of naked cash in Nigerian and foreign currencies which the compromised judges could only say were mere gifts from well-wishers!
In a similar vein, I also hereby implore members of the Nigerian judiciary to act in ways that may only be befitting towards the image of the Nigerian judiciary.
The said judge being a Supreme Court Justice belongs to the highest arm of the judiciary and her conduct as inferred from brazen shielding of the nefarious activities of her husband, a former governor of Rivers State, cannot possibly be overlooked in any sane nation, under the guise of the independence of the judiciary!
A perpetual restraining order by the Supreme Court of Nigeria over the security agencies outlawing any investigation of Mr Odili is a brazen abuse of his wife's position and influence on fellow Supreme Court Justices!
We are not all fools!
Dr Tosin Akindele is a medical doctor and public affairs analyst.