AKUME, SUSWAM TO END DIFFERENCES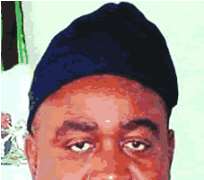 There are indications that the raging crisis between former Benue State Governor, Senator George Akume and his successor, Gabriel Suswam, may soon be over.
Daily Sun authoritatively gathered that the national secretariat of the Peoples Democratic Party (PDP) had directed the state executive of the party to bring the two leaders to a roundtable with a view to resolving their differences.
The source disclosed that the national secretariat of the party decided to take the measure especially with the realization that the crisis, if not nipped in the bud, could affect its chances at retaining the state in the 2011 general elections.
The source also revealed that a committee of seven respectable political leaders had been constituted to look into the impasse between the governor and his predecessor, who is representing Benue North West at the upper chamber of the National Assembly.
The seven - man committee had also started its work by first urging the two warring parties to forget their hurt and allow for peace, just as it advised that they should stop making any inflammatory statement that could become a clog in the wheel of their mediatory role as defined by the party's national secretariat.
When contacted for comment on the matter, state's Chairman of the party, Dr. Emmanuel Agbo, said it was too early to make any comment on the issue, which, he agreed, was a sensitive one.