LET INDEPENDENT BODY PROBE NNPC – OPPOSITION PARTIES URGE JONATHAN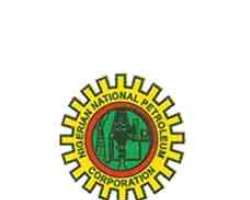 Opposition political parties in Nigeria on Wednesday called on President Goodluck Jonathan to, as a matter of urgency and necessity, set up a high-powered independent panel to probe the Nigerian National Petroleum Corporation (NNPC) to ascertain the veracity of claims and counter-claims over the financial status of the corporation.
The parties particularly want President Jonathan to, as a matter of urgent national importance, set up an independent probe panel with the mandate to investigate the activities of the NNPC covering the period under former President Olusegun Obasanjo and the late President Umaru Yar'Adua.
The opposition parties, under the aegis of Conference of Nigerian Political Parties (CNPP), expressed outrage with the discordant tune playing between the NNPC, a Federal Government agency and the Federal Ministry of Finance.
A statement by the National Publicity Secretary of the CNPP, Mr. Osita Okechukwu noted with dismay the discordant tunes by the Minister of State for Finance, Mr. Remi Babalola inferring that the NNPC was insolvent as current liabilities exceeded current assets by N754bn as at December 31, 2008, adding that the NNPC was therefore incapable of repaying the N450bn owed the Federation Account unless it was reimbursed the N1.16tr requested from the Federal Ministry of Finance.
The CNPP noted that barely had Mr. Babalola finished speaking when the NNPC in a terse statement retorted that it could not be classified as insolvent when it had a healthy cash flow and in a position to pay for crude and product importation obligations.
The CNPP further quoted the NNPC as saying that, 'while it is true that the national indebtedness to the NNPC is putting pressure on our operations, nonetheless, we are able to meet all our obligations. We therefore cannot be said to be insolvent.' The CNPP, while acknowledging that President Jonathan few weeks ago had ordered the Ministry of Finance to audit the NNPC account, however, noted that public altercation between the NNPC and Ministry of Finance clearly showed that the NNPC's account was secretive.
According to the CNPP, 'the ugly situation posits that only a high powered independent probe can save Nigeria from the monumental corruption which bedevils the NNPC. 'We recall the serial outcry of the Revenue Mobilization, Allocation and Fiscal Commission (RMAFC) over the refusal of the NNPC to remit oil revenue accruals to the Federation Account in accordance with the 1999 Constitution,' CNPP noted.