Governor Okowa's 2023 Presidency; an Objective Analysis- Part 2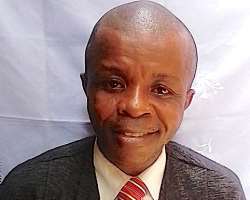 Before diving further into an x-ray of his efforts in other sectors, it is central to underline at this point that Honourable Ndudu Elumelu may not be wrong in his latest call on Governor Okowa to contest the nation's number one job come 2023. This verdict is predicated on the prevailing harsh economic situation in the country, a state of depression (or is it a recession) orchestrated by poor leadership at the centre. In fact, it is both evident and obvious that come 2023, if truly a people- purposed leadership is what we seek in Nigeria, if accelerated economy is our goal, if social and cultural development is our dreams, if promoting peace, support our industries and improve our energy sector forms our objectives, then, a 'transformer' like Governor Okowa must come to the rescue.
Aside from the fact that every indicator emanating from Delta state supports the above claim, Okowa himself is transformation personified; a medical Doctor turned Politician. A politician turned Administrative Secretary of Ika Local Government; Administrative Secretary turned Local Government Chairman (Ika Local Government); Local Government Chairman turned Commissioner where he at different times and places transversed about three different ministries; Commissioner turned Secretary to the State Government (SSG); Secretary to the State Government (SSG turned Senator and of course a Senator turned Executive Governor of the state who is now serving out his second in office as the Executive Governor of the state.
It was this transformation mentality that spurred him upon assumption of office in May 2015 to declare that he will create an enabling environment for local and foreign investors via appropriate measures to sustain, increase, and even introduce new measures to contain and tackle the sources which breed and encourage insecurity as no society can grow without peace and security.
In keeping with this promise and to effectively secure lives and property, Okowa's administration in the years 2020, came up with Operation Delta Hawk, a new security outfit floated by the Delta State Government to enhance security of lives and property and checkmate insecurity in all parts of the state headlong.
Today, the state is peaceful.
Now to the governor's race for infrastructural transformation of the state. After six years of ceaseless infrastructural transformation effort in state, Deltans looking at the evidence on ground can attest to the fact that Gov. Okowa can replicate such a feat at the national levels just as he has taken the state to the 'next level' in terms of infrastructural deployment. An accomplishment that makes the name road master recently bestowed on him as a result of unparalleled prowess in road construction/reconstruction, a deserving one.
From road construction to education, particularly the tertiary sector, the story is not different. In fact, enough evidence abounds as to why he deserves the praise of Deltans in this direction. Out of many, this piece recalls with excitement the three universities he recently created in the state; the University of Delta, Agbor; Dennis Osadebay University, Anwai and University of Science and Technology, Ozoro. In the same manner, the government reconstructed the state-owned technical colleges in Agbor, Ofagbe and Sapele. This according to reports was informed by its desire to promote technical and vocational education, which is at the core of its educational policy. Job creation/Youth Empowerment:
At this time, this piece will take a critical look at Governor Okowa's nation building footprints/relevance. Beginning with his recent call for complete overhaul of the nation's 1999 Constitution, it was widely reported that Senate Sub-Committee on review of the 1999 Constitution met recently, with Governor Ifeanyi Okowa, in Asaba, the state capital. Surprisingly but to the admiration of all, Governor Okowa was not only decisive but emphatic in his position/demand. While he noted that Nigeria needs a new constitution, he kicked against the amendment of the 1999 Constitution (as amended).
Let's listen to him; a new constitution for the country had become necessary in view of inherent flaws in the 1999 Constitution. It's good enough that those sent here are familiar with the zone. So, when the people speak, they would understand "But, I also wished that some persons from other zones actually had the opportunity to come here and hear the voices of our people directly, because sometimes we do not understand the extent of the pains that the Niger Delta people truly suffer in the country. "We believe in one country and in the unity of Nigeria, but we will continue to ask for equity as a people, and I know that the people will give their opinion at the public hearing," he stated. The governor urged the National Assembly to reconsider power devolution to the states, review revenue allocation formula, oil derivation and state police in the amendment to enable the Chairman of Revenue Mobilization Allocation and Fiscal Commission (RMAFC) to provide a revenue allocation formula proposal directly before the lawmakers.
He lamented that the revenue allocation formula had not been reviewed for the last 24 years, whereas it was supposed to be reviewed every five years, Okowa noted that oil-producing states had continued to struggle for the 13 percent derivation fund, adding that oil was a wasting asset, while the environment where it was being extracted had continued to be polluted and degraded.
Away from the call for complete overhaul to the call for nation restructuring, he again going by media reports said; the voices for restructuring have been very strong out there. Why will somebody even criticize restructuring? The only thing you need to know is that restructuring is of various facets, you only have to bring forth your arguments". His stand came against the backdrop of the criticisms of the Asaba Declaration by Abubakar Malami, Federal Attorney and Minister of Justice including Mallam Garba Shehu, presidential spokesman.
"I actually thought that the voices who tend to criticize the meeting failed to have an understanding. People should learn to approach things after a very deep thought rather than just looking at the surface, picking one thing and speaking about it. "We actually came in as state governors to reaffirm our belief in the Nigerian state and secondly we do also realise that there are things going on very wrongly and there was a need to address them", the governor said.
On the enactment of anti open grazing laws in the state, the Governor recently berated critics of southern governors on the ban of open grazing of cattle and the call for national dialogue to restructure Nigeria.
'These were part of the decisions taken when he hosted his 16 colleagues on 11 May, 2021 in Asaba where they also called for state police and devolution of powers from the Federal Government to the States. "We owe no apologies, because we spoke the truth and we thought that the truth we spoke was in the best interest of this nation. Can we truly at this moment be promoting open grazing? Thank God that the President was misrepresented, because I have seen news headlines that the President is not opposed to the ban on open grazing. We need to begin to look into what is best for us. Where we were 50 years ago should not be where we should be today and tomorrow."
"Today, a lot of money is being spent by the Central Bank of Nigeria to encourage farmers to ensure that we are food sufficient but a lot of these efforts are lost because of insecurity. Farmers can't go to farm, their crops are destroyed, they are maimed and raped and some are even killed. We cannot continue like this, because if you have a programme you are spending billions on, we must secure it and we must ensure the food security of this country."
"Ranching obviously is the only way out as is happening in other climes and it's not impossible in this place. In some parts of Taraba State, ranching has been on for so many years and we can actually create those ranches where the cattle will have more meat, more milk and then the children can actually afford to go to school", "We may not go into the big ranches but we can start in some form by acquiring some lands for that purpose and it may not be owned by individuals. Government can own the ranches where individuals can come and populate and pay some form of token", the governor stated.
From this catalogue of efforts, it is obvious that Governor Okowa is capped with workable blueprint/solutions to the current maladies bedeviling the nation.

Utomi is the Programme Coordinator (Media and Public Policy), Social and Economic Justice Advocacy (SEJA), Lagos. He could be reached via;j[email protected]/08032725374.
Disclaimer:

"The views/contents expressed in this article are the sole responsibility of the author(s) and do not necessarily reflect those of The Nigerian Voice. The Nigerian Voice will not be responsible or liable for any inaccurate or incorrect statements contained in this article."