Today's Christian Devotion 12 -10-2021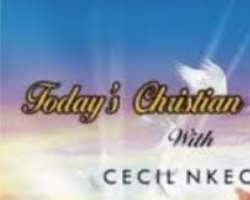 In this season of troubles, chaos and dangers everywhere, God will cover you with his arms of protection and preserve your life, in the mighty name of Jesus, amen. You will not be afraid of any terror in the daytime or in the night.
All plans and will of God concerning you shall be fulfilled. As you wake up this morning, may your life be clean, calm and clear as the early morning dew,in the mighty name of Jesus, amen.
May the grace of the Almighty God support, sustain and supply all your needs according to his riches in glory, in Jesus mighty name amen. Let us celebrate Jesus here on earth, and he will celebrate us in heaven.
Good morning and have a blessed day.