The BBNAIJA Reality Show, The Question Of Moral Degradation And Nigeria's Ceaseless Budget For A Detestable Cause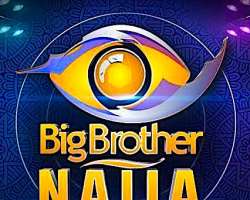 When I read through the rewards which were earmarked for the winner of the recent edition of the popular TV reality show, the Big Brother Naija, I came to à perfect understanding of the fact that as long as the Nigerian society doesn't set her priorities aright especially along critical areas of the society, we will continue to harvest bountifully from the garden of mediocrity, impunity and ultimately underdevelopment. This not minding the avalanche of priceless and valuable resources at our disposal.
A rational human being would have thought that a country currently experiencing geometric retrogression in virtually all areas of human endeavour would rise to the challenge by investing heavily in critical areas which will reform and refine the ways of living of its inhabitants towards onward productivity. However, the status of things and events cause for a sober reflection.
Almost on a daily basis, the entire citizenry is greeted with tears, sorrows and anguish occasioned by the unjustifiable and illogical waste of resources which has overtime characterised the nation's style of administration politically, whereas we stealthily shy away from the fact that life is based on cause and effect. Hence to every action, there is an equal opposite reaction.
For the umpteenth time, our minds have been clouded to things that are not only trivial but inimical to our societal elevation. We haven't sought to understand the rationale of how the various social institutions and pillars which have been glorified as semi-gods continue and uninhibitedly assist in eroding some societal values which has culminated into christening the Nigerian social space as one chasing shadows.
Whether as a business, advertorial or a from of entertainment, the BBNAIJA show from a realistic perspective is a further proof as to why many people have christened the process of acquiring education as a waste. Little wonder, statements such like "school Na scam" "who school epp?" continue to break forth from the mouths of the younger generation.
From the different stages of choosing housemates, to the ones relating to electing the heads of house and the likes, it will not be an hasty speech to conclude that the show is an avenue for a waste of precious time as well as a reward for glorifying immortality and building individuals whose ways of life aren't with emulating in a sane clime.
From the foregoing therefore, one is forced to ponder on the factor which had occasioned organisations like the Innoson Vehicles Motors among others sign it as a contract to support the show even amidst the hazards. Why should companies who have the wherewithal to support just causes like conferences, entrepreneurial events, academic workshops etc continue to throw their weights behind events which have no social significance?
Well, I am not surprised. Evil will always thrive effortlessly if it finds a stable and well nourishing environment like ours where governance isn't based on the application of the rule of law but by personal convictions. What then would we expect the social organizations to do?
Little wonder, those with mental grit and great discoveries are treated like housemaids, while those with questionable character (who should spend the greater parts of their lives behind bars as a consequence to their actions) are able to cling to enviable positions are elevated above the necessary.
This also explains why teachers who sweat and toil to pass knowledge are paid meagre salaries while those legislators who rarely attend plenaries are feeding fat on the nation's resource. It also explains why different individuals who are able to endure the heat of the nation's educational institutions (which have been regarded as instruments of regimented passage) and pass out with first class are given a warm handshake as reward for their good labour.
Are not the results evident and stare us in the face? When issues such as the high rate of sexual immorality among the young ones, truancy, in decent dressings which reveal sensitive parts of the body, immoralities which eventually graduate to fraud, internet scams among others continue to stare at us.
And then, both the young continue to rant and curse the Europeans for underdeveloping the country when it is crystal clear that ours is not only underdevelopment but a willful disobedience to certain social laws which could have really proved our worth in all ramifications as the giant of the African continent.
How do we get ourselves into this mess that even religious leaders now suggest the show to parents as a means to keeping their children busy and capturing their cognitive intelligence from a very young age? Have we forgotten the maxim that a child's mind is a slate and any impression made on it CNA last a lifetime even after several attempts to erase it?
How come we have been entangled and our sense of reasoning and perception clouded by immortality that government officials even go the extent of handing out handsome rewards to winners of the show? Don't tell me you have forgotten Dapo Abiodun, the current Governor of Ogun State, who rewarded last year's winner of the show handsomely for the singular fact that he was an indigene of the state?
And if we want to hide under the guise of other countries like the United Kingdom are into it, What stops us from replicating such? Yes, I will end to remind you of the fact that the United Kingdom runs an economy that is rarely affected by inflation, accumulation of foreign debts and the likes.
Well, at this point I believe all and sundry must get back to and do the first works. The current status of things and events signal the imminence of danger. But I would need to ask you my readers: "WHO WILL STOP IT?"
Disclaimer:

"The views/contents expressed in this article are the sole responsibility of the author(s) and do not necessarily reflect those of The Nigerian Voice. The Nigerian Voice will not be responsible or liable for any inaccurate or incorrect statements contained in this article."