A Letter to My Nigerian Teacher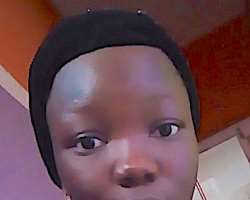 Dear teacher,
I am so sorry for not celebrating you since morning.....I was looking for the best way to celebrate you, so I thought of writing this letter on behalf of every Nigerian student.
My dear teacher, you've done so well in our lives that saying the word "thank you" isn't enough to show our appreciation. Your corrections, your teachings amidst others are unforgettable. You've equipped us with the best tools such as good virtues, good morals, religious teachings and academic excellence.
Even though your pay isn't worth all of your efforts, you have still impacted us with so much knowledge that we cannot appreciate you enough.
If we decide to give you the whole world, it'll still be no match for your efforts. In this case, you deserve the best of everything in life but it is not up to us to do that.
We can only appreciate you but we cannot reward you for your reward is with the Almighty. I pray to the Almighty to bless you and all your offsprings. That He bestows His Infinite Mercy on you and all yours. That He grants you long life to be celebrated in good health and wealth. May the heavens grant all your heart desires and ultimately an everlasting peace.
My dear teacher, we promise to uphold all the values you've instilled in us. We commit to fly the flag of excellence high up in the sky as you've taught us to always do. We concede to always be determined, excellent, religious, honest,loyal and obedient as you've taught us. We pledge to always defend what is right at all times and to never compromise our morals for material things. We promise to make you proud and to immortalise you.
All of these promises and many more are our pledge to you.
HAPPY TEACHERS' DAY TO YOU.
We love you.
A poet, Mujeebat Idris is a recipient of Queen's Commonwealth Essay Competition award 2021.