[email protected]: A message to Nigerian youths by Chinedum Anayo.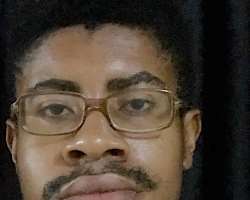 To every Nigerian youth from a fellow Nigerian youth, Please let us act now!.
Nigeria is in a political and economic jumble which solutions exists but have been abandoned due to egocentrism and paranoia.
Personally, I took a few days to do interviews and surveys with youths and in those activities, I learned that a large number of our youth believe in "let them do their thing and I will just do my thing" in other words, youths don't want to get involved in our political structure and relevant economic build ups. They believe that whatever the government does wouldn't sway their personal lives, but unfortunately, this believe is obtuse.
Political apathy by Nigerian youths and Nigerians generally is hastily becoming our undoing. In every battle, there are methods used and sometimes, engagement is required.
The #EndSARS protests in 2020 was an important journey for Nigerian youths, a journey of conviction and persistence, although the end was a shortcoming, it was highly requisite. That unfortunate end indicated that the problem with Nigeria isn't minor.
Furthermore, this is a time and moment for engagement. Youths should get involved both politically and economically. It is hard to take away the obvious, which is the resilience and determination of an average Nigerian, in this regard, an average Nigerian youth. A Nigerian is developed in a way of adaptation and adjustment.
We Nigerian youths have been unlucky when it relates to government encouragement and momentum but it never holds us back from self-actualization.
Globally we set a standard, ranging from education to entertainment. However, innovative policies are never drafted nor implemented by entrepreneurs, rather, policies are formulated by government and those involved.
It's about time we get tangled with our government and it's exercises. There are amongst youths, the very highly witted who would do excellent in executive and legislative duties.
We have a system with a lack of youth inclusion but with a blueprint, we can include ourselves democratically and constitutionally.
Let all youths unite and realize that only a youth understands a youth better than the others, therefore, all youths should come to terms with the reality that our future in our beloved country is unstable and exploits need to made.
There would be an opportunity for us to make a move in 2023 and I advise that we treat it as significant as possible.
As a Nigerian youth I am very proud of the success we have attained so far and I reckon it is just the beginning of greater things to come.
The only way things can really get better for youths is when we don't ask for a breathing space but we seek for an opportunity to validate our potentials on every branch of the country.