Powershift: Northern governors are entitled to their opinion: Gov. Akeredolu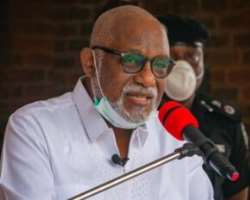 The Chairman of the Southern Governors Forum, Rotimi Akeredolu, has said that northern governors should not be grudged for kicking against power shifting to the south in 2023.
Akeredolu in a terse response through his Information and Orientation commissioner in Ondo state, Donald Ojogo in Akure said that they have only exercised their right under freedom of expression.
He said, "on the northern governors' resolution, They have expressed and indeed exercised their rights under Freedom of Expression."