Today's Christian Devotion 15-09-2021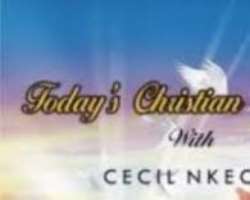 *Eccl 7 vs10 Do not say, "Why were the old days better than these days?*" ......
Beloved, if we consider the old days and compare them with the present, you will be tempted to say that the former is better, but the Scripture says, *"better is the end of a thing than the beginning thereof"*.
Irrespective of your present circumstances, your end shall be better, for the word of God in *Haggai 2:9*, says, The glory of this latter house shall be greater than of the former, and in this place will I give peace, saith the LORD of hosts. Believe the word of God and stand by it for this year will end for you on a good and happier note, in Jesus mighty name, amen.
Be anxious for nothing. Just believe and obey God's words, keep moving with him, that settles it. Good morning, and have a blessed day.