Today's Christian Devotion 13-09-2021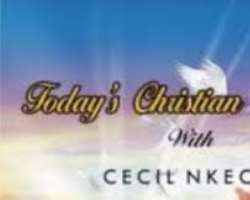 Father, I pray for those whose lives and resources have been diminished by the chaos in our country, and other diseases ravaging the whole world. Father please send them speedy and perfect healing from above, in the mighty name of Jesus, amen.
For those who have lost their loved ones, comfort them and grant them the fortitude to bear the loss. For those who are fearful and in despair, give them courage and hope in Christ Jesus.
Almighty Father, be our protector; gracious Jesus, be our advocate; generous spirit, be our strength. Holy spirit, grant us renewal, grant us restoration, grant us strength for the days to come, in Jesus mighty name, amen. Remember that Jesus is still coming back again.
Good morning, and have a rewarding new week.