Today's Christian Devotion 09-09-2021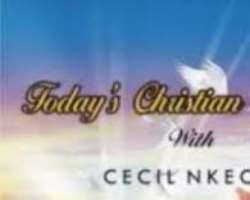 Heavenly father, thank you that your word enlightens my eyes, purifies my soul and preserves me for eternal life, in the mighty name of Jesus, amen. Your word says that I can do all things through you that strengthen me. Please Lord, give me the strength I need to succeed in my business. Bless my work with prosperity for my good and your glory, in the mighty name of Jesus, amen.
May the love of the father, the tenderness of the son and the presence of the spirit, gladden my heart and bring peace to my soul, today and always, in Jesus mighty name, amen. Don't forget God when it's well with you.
Good morning, and have a fabulous Thursday.