As APC Celebrates Anambra State Expired Legislators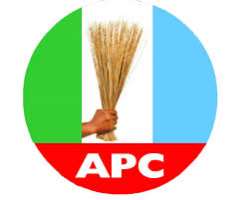 The six Legislators who recently defected to the All Progressives Congress (APC) and are being celebrated by their new suitors are actually of no electoral value in their constituencies since their electoral value long expired as they are on the last lap of their term in office. More so, since they joined the saboteurs to try and dismember the All Progressives Grand Alliance (APGA), the structures at the wards have long rejected them.
It is a well known fact that the APGA structure lie with the people who sent them and no amount of sabotage can shift peoples allegiance to the movement at the grassroots to APC and their tainted candidate. The elaborate celebration by APC shows that schemes to "capture" Anambra has failed woefully and cannot fly because Anambra electorates are wise and are patiently waiting for the invaders led by the failed hope from across the Imo river.
It is public knowledge that the legislators are being presented to bolster APC's non-existent support base in Anambra, but APGA and discerning ndi Anambra knew all along that they have been in bed with them to orchestrate crisis within APGA. Unfortunately, for them their decamping is of no effect.
As a state, Anambra has made quantum leap in various sectors in the last fifteen years and no matter the machinations of the invaders, the state cannot afford the handover of its affairs to a man of shady credentials on the pretext that some expired law makers jumped ship into their fold.
Reacting to the development, APGA Chieftain, Chief Mike Akudo, asked: "Who in Njikoka does not know that a certain Hon Rev Tim Ifediora's two term in office was at the instance of party and that he is angling to go for a third term contrary to the wish of the constituents? Is anyone bordered that Hon Smart Okafor wants to run before he could walk? There is hardly any one ready to waste valuable time on the legislators because as far as are Anambra are concerned, our state is not for sale.Tell them that Chief Akudo said so!" He emphasized