I WANT TO HAVE A LEGACY FOR YOUNG GIRLS --- STEPHANIE OKEREKE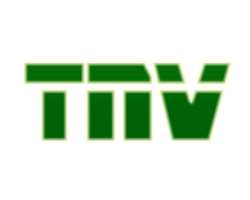 This wasn't a scheduled interview. I spotted her by chance last weekend at Eko Hotel in Lagos. In less than two minutes of standing with her, other journalists and photo journalists had surrounded the delectable actress. A gold fish they say has no hiding place. As the cameras clicked in front of her, the best actress of the year 2003 giggled and laughed as she basked in the celebrity status being accorded her. She showed so much excitement that she felt like a little girl who got a treat. Feeling trapped, she blurted "I'm not going to talk about myself," and she repeated it many times for emphasis smiling all the while.
Decked in a turquoise blue lycra bustier over a black lycra skirt and matching accessory, Stephanie Okereke with her rising profile in the film industry, is a head turner any day. In 2002, she was first runner- up at the Most Beautiful Girl pageant and has maintained her good looks since then. Getting Stephanie to talk deeply about herself was like asking for too much.
"I thought you were going to ask me about Miss Silverbird.
""We'll come to that," I replied returning her smile "but your fans will like to know about you." That seemed to break the ice and we had a good laugh together.
Even though the English graduate of the University of Calabar didn't think there was anything to talk about herself, she has quite an enviable career track. The 24-year-old actress who started acting in 1997, has featured in over 40 movies to her credit. Unlike many of her peers in the movie industry, young Stephanie has made in-road into the international movie industry. She was in South Africa recently on the set of Snitch where she played the role of a Nigerian cop for interpol.
She is also reported to have attended an audition in New York for the Good Shepherd, a movie being directed by Robert De Niro. If the role pulls through, Stephanie will play the role of an African girl beside star actor in the movie, Titanic, Leonardo Dicaprio. Comparing the movie industry in Nigeria with what she saw outside the country, she says:"Well, the movie industry is a different ball game outside the country. There's no denying the fact that they have very good equipment to work with over there. They also have a well organised production team. But that is not to say we don't have anything going for us, we do. We have the substance here in terms of our acting skills. I think the main difference really, is that they have more money and we have less.
"Speaking on the challenges, Stephanie says they are many but would not allow discrimination on the grounds of gender. "Of course there are a whole lot of challenges. Stress of the work is one of them. The fact that I work round the clock takes a whole lot out of me. Another challenge is dealing with publicity either negative or positive. Those who are married or single also face different kinds of challenges. It depends on who you marry. If you're single, you have a whole time to yourself because you could wake up one day and say you want to do this or do that. But if you are married, you can't wake up and do something you want to do. You'd need to communicate with your partner and say I want to do this, what do you think? If he says no, that will be a challenge for that actress. So it's all about understanding.
But to think of being discriminated against as a result of my gender common - you need a woman on this job and you need men too. I know that there is a way that people tend to look at women somehow. But I think all of that have changed."Stephanie who loves travelling and who has been greatly influenced by those trips, says she gets inspired by every day people that she meets on the road. "A whole lot of things inspire me. There are people I meet when I walk or drive on the road who inspire me everyday. In Nigeria, you find a whole lot of inspiration to do things and I think that is what really gave me the focus to do and to be what I am today. And that is why if you ask me, I'll tell you I look up to everybody in the movie industry because I learn from everybody, everyday".
The actress whose role in the movie, Emotional Crack and Private Sin is still being talked about, already knows how she would like to be remembered especially by her teeming fans of young people. "I want people to remember Stephanie as someone who has been able to impact their lives. I want to be a role model to young girls and leave a legacy for those coming behind. I hope I do a lot of good things and I hope I don't cause a scandal so that I can remain a model for them. I'm very lucky because people are very warm to me. People have a lot of respect for me and my work. So far, it's been okay unless some others think otherwise."
Asked to describe her style, Stephanie had a good laugh. From her outfit, there's no arguing that she likes sassy outfits. She even had a ready definition of fashion. "Fashion is wearing something that makes you look good and comfortable. I dress for the occasion. If I need to be calm yes, if I need to be serious yes, if I need to be elegant and sexy yes, I have things for all occasions and I dress accordingly.
"Although she says she wears make-up everyday, she admits that her beauty routine is very basic. "I work round the clock so I wear a lot of make-up every day. And as such, yes I have a routine. When I'm through with work, I wash my face and try to make it look clean after the make-up. I use nonalcoholic cleanser because if it has alcohol, it will be too harsh for my face. Of course I prefer my face with make-up on. I do prefer my lips without lipstick because a lot of people tell me that it makes me look really sexy. As for jewellery, I love platinum, a bit of gold but more of platinum.
"As I brought my interview to a close, more people clustered round her to speak with her. I couldn't but imagine how she deals with fame. While others would have considered a mixed blessing that comes with success, Stephanie has it all worked out. "Well, you just smile to people and be nice to them. It's part of the whole package."