$300 Million Money Laundering Scam: EFCC To Quiz Ex Gov. Victor Attah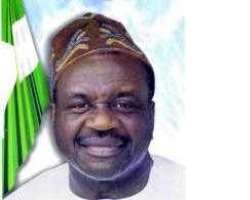 Victor Attah
  Ex Akwa Ibom StateGovernor Victor Attah will appear before a panel of investigators at the  EFCC on Monday to explain how $300.000 of state funds found its way to a foreign account, while he was governor.
The slush fund was allegedly wired abroad discreetly in 2006 by the ex-governor through proxy accounts.
Pointblanknews.com learnt that  the scam  involves the funds realized from the disposal of Akwa Ibom's State shares in Vmobile Networks.
It was gathered that Attah's invitation followed fresh clues from some security agencies abroad on how the $300m was wired.
The  $300m was allegedly laundered through 22 different companies coordinated by African Development Funds Incorporated (ADFI).
Pointblanknews.com also learnt that some of those involved including Akwa Ibom Government officials and private individuals have made useful statements .
The administration of the ex-governor had invested $67.5 million Akwa Ibom State investment in Vmobile which was disposed to Celtel in "excess of $204 million through ADFI."
The Akwa Ibom Investment and Industrial Promotion Council (AKIIPOC), was said to have managed the investment.