Electronic transmission of results: Telecom operators refute NASS claim of lack of infrastructure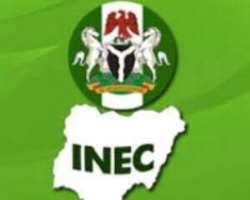 Some telecoms operators in the country have refuted claims by the National Assembly that the country does not have the necessary infrastructure in place to transmit elections results, electronically.
The operators stated that since individuals and corporate organisations could make use of text messages, voice calls and social media, in most parts of the country, nothing stops INEC from transmitting elections, electronically.
"You send messages, isn't it? Many Nigerians also do this from different parts of the country. What this tells us, therefore, is that it is very possible to transmit such results, electronically.
"Agreed, there are still some parts of the country where coverage is just 2G, and you know 2G basically does voice. But most parts of the country have 3G which allows you to send messages, apart from voice calls. So, that means it is possible.
"Even in areas where there are no coverage, they may do manual. The thing is that if they really want to do it, it is not impossible. All the infrastructure that is needed to do electronic transfer is here. And electronic transfer is just to send something electronically, the same way you send messages, Whatsapp messages and mails. Are you saying they don't send these messages in most parts of the country? They can, but they are not just ready to do it. You know how things are in this country. They prefer to do it manually because that one is easy to tamper with," they said.
Corroborating the above argument, another operator argued that the assemblymen must have a hidden agenda to have come up with such assertion.
"There is nothing impossible in all this. For instance, by the time you combine all the strengths of these service providers together, hardly would you see any region that does not have a network.
"The fact remains that we have the capacity to make this happen. We've provided the services in terms of infrastructures, so what INEC and the national assembly do or fail to do with it, is none of our business," he stated.
(Nigerian Tribune)