Urgent Call For Support: Ahrc Calls On All Us Charities To Help Lebanon: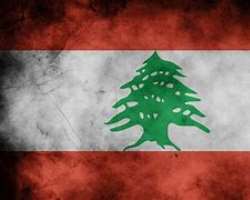 The American Human Rights Council (AHRC-USA) calls upon all US Charities and all people of good will to direct humanitarian aid, especially medical aid, to Lebanon.
Lebanon is experiencing one of the world's most acute crises. NPR reported that Lebanon's crisis "may be one of the worst in the world since the 1800s." Lebanese, as well as displaced Syrian and Palestinian refugees, are suffering from Lebanon's deep financial crisis. The Lebanese currency, the lira, has lost 90% of its value. Lebanon is in dire need of all types of aid.
It is a truly tragic story. People of Lebanon suffer from long gas lines, and food insecurity. Basic medical drugs are not available. Hospitals are not functioning due to severe shortages.
AHRC applauds all US Charities who have been active providing aid in Lebanon throughout the years. They have accelerated and intensified their efforts. AHRC salutes all the countries and entities that spared no effort in providing support.
Lebanon is living a deep crisis. It is a humanitarian crisis that can be described as a human-made disaster. The political situation is complicated but it is irrelevant to the issue of the dire humanitarian needs.
"Some have called Lebanon a failed state, we at AHRC try to avoid these labels because they are not helpful,' said Imad Hamad, AHRC Executive Director. "We see it as unconscionable for anyone to be in a position to provide aid to Lebanon and not do so," added Hamad.