EX-MISS NIGERIA, JANET GABRIEL & THE NEOPHONICS BAND STORM NIGERIA TODAY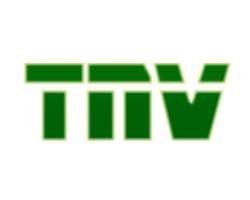 NIGERIAN born RnB export to the world, Janet Gabriel will today stage a performance at the Newscafe, The Palms, Lekki beginning from 10.30 pm.
Janet, an ex-beauty queen arrived Nigeria yesterday with members of her Neophonics band from London to begin a one- week performance tour of Nigeria.
The performance tour which begins today will also see her perform tomorrow at Lacachette, GRA, Ikeja beginning from 9.00pm and later to Abuja next week. A graduate of Pharmacy from the University of Ibadan, Janet will take her performance to Nectar Champaigne Lounge, Ceddi Plaza and Ravioli Bar, Asokoro both in Abuja next Wednesday and Thursday respectively.
Currently based in Berkshire, UK, Janet has thrilled audiences at venues such as the Jazz Cafe in Reading, POP and Cafe de Paris in London, the Wakefield festival (2005) and the Keller in Bracknell, to name a few. All this has given her the confidence and has prompted her to record her first solo album, The Fire Within, a beautiful combination of R'n'B, Soul, Pop and Funk, which is independently released through her own label Amethyst Music.
Janet says, "This is a very exciting project for me that has been a long time in the making and it's just the beginning. It's very personal to me and to those who have been supporting me over the years by coming to my gigs and making them memorable. Now's the time to get out there and take it further. My main message, one that really drives me, is that you're never too young or too old to show what you've got. No one else can do it for you. Keep it real and have fun while you're doing it!"
The first single of the album, Heard It All Before, is a down-tempo track that shows off Janet Gabriel's rich, soulful voice perfectly. Full of emotion, this track has got the potential to become a soul / R'n'B classic.
By David Ajiboye