Today's Christian Devotion 04-05-2021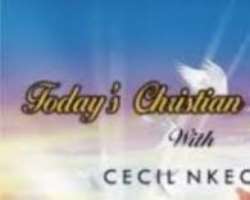 Almighty God, whose blessed son was led by the spirit to be tempted by satan, come quickly to help us who are assaulted and persecuted in this country, in the mighty name of Jesus, amen.
Trade our mourning and grief for the oil of joy and gladness from your spirit, O Lord. Trade our despair for hope and praise. We choose to give you thanks today and believe that this season of darkness will fade away, in the mighty name of Jesus, amen.
Thank you Father that you're with us in whatever we face, and that you're greater than this chaos that has engulfed us. We know and recognise that you are sovereign, we thank you for the victory that is ours because of Christ Jesus, and we are confident that in you, our future is secured, in Jesus mighty name amen. Remember that a life devoid of Christ is in crisis.
Good morning, and have a great day.