NIPOST FLUSHES OUT QUACKS FROM COURIER INDUSTRY – EMEJE, ASST. PMG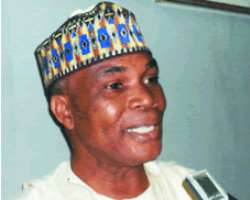 Emeje
Simon Emeje is the Senior Assistant Post Master General and Head of Courier Regulatory Department (CRD) at NIPOST. He recently spoke to Daily Sun on the sanitization exercise going on in the nation's couriers industry. In this interview, Emeje gave reasons why CRD decided to axe 12 courier companies, while sealing another accused of operating without valid licence, noting that the action of the organizations amounted to economic sabotage against the nation.
According to him, the illegalities committed by some of the firms have dented the nation's image overseas, thereby forcing potential investors to seek alternative destinations elsewhere. Emeje said the current crusade by his organization to sanitize the courier industry would continue until Nigeria attains her full potentials as the hub of transport and distribution services in the continent.
Excerpts:
What prompted the clampdown
Closing down a company and revoking 12 licences means a lot to us. Both sides of this assignment are important to us.
However, one sore point in this whole drama is that the affected companies have not renewed their licences for a minimum of three years.
By our regulation, courier services licence expires at the end of every year and operators are expected to renew them with just N250,000 only.
And this means that any operation you are carrying out after the expiration of your license, is illegal. But these 12 companies have exceeded the validity period of their licences, having remained in business for nothing less than three years without renewing their licences.
I would like also to point out here that while the incidence lasted, CRD wrote reminders to them, restating the basis of the licences and pointing out the need for them to urgently renew it in order not to fall foul of the law, but they refused to come forward to renew their licences.
You see, how do you explain a situation where somebody applies for license two years ago and refuses to process it, but instead goes ahead to commence business. When they filed their application, they were given forms and regulations, which they were expected to complete and return to us after filing them. We left them for three years because we wanted to encourage indigenous participation in the nation's courier industry.
It is not that we wanted to encourage illegality, but it is just that we have this policy of encouraging upcoming indigenous entrepreneurs to grow and assist in the job creation effort of the federal and state governments. And so each time they come to us to tell us they are experiencing some financial difficulties, we had gone the extra mile to assist them by not being too rigid in the way we collect our monies by being a bit more flexible.
But how do you reconcile a situation where they refuse to submit their forms, not to talk of starting the processing of the licence.
So, PSI Shipping and Courier Company applied two years ago for license but never thought it proper to return the application form and process, and collect a valid courier operators' licence.
The second point is that they have been transacting business since then and the regulation says that when you have applied for a licence, you are not expected to do any transaction until you are licensed. They cannot claim they have not started because we discovered that they already have branded envelops, airways bills, branded delivery vans, complementary cards and receipt booklets, showing that they have been having transactions without valid licenses.
But according to the manifest and other materials we got in their office, they have been doing business since then. That is an illegal act by our regulation and the items found on them are enough to convict the operators under the Nigerian laws. The company will remain sealed until the owners of the business do the right thing which is to get a valid courier operator's licence.
This shows that apart from engaging in unethical practices, these companies have been operating for these three years without licence. The licences of these firms have been revoked and they cease to operate as courier companies in Nigeria. This therefore means that anybody that does business with them is doing so at his own risk because there is no licence authorizing them to offer such services at the moment.
What are these other unethical practices
By the time you breakdown the various unethical practices perpetrated by the companies, you will notice price undercutting, where courier companies will submit quotation to customers and afterwards what they are taking will be different from what is in the books.
The whole idea is to get the business at all cost from the customer even at the expense of professionalism. The implication of this practice is that at the end of the day many of them will not be able to deliver parcels collected from customers because the amount paid by such clients will not be enough to service that transaction.
For instance, if a company charges N3000 to deliver an item from Lagos to Abuja, a competing firm can go behind to tell the customer to pay N500 for the same transaction and he gets the job even when he knows the amount cannot deliver the job. What most of them would do is to carry some of the business and deliver the number that N500 can service and they dump the rest anywhere they like. So from price undercutting, you can get dumping or pilfering and loss of items and you can see that they all go together.
All these things are tagged unethical practice. Again if you have a business to transact and you were not able to do that at the specified time, the tendency is that you will lose credibility. When you are unable to deliver documents meant for your partner because a firm that was supposed to deliver dumped it due to bad business practice, it creates distrust among business partners. From that point, your partner will begin to see you as an insincere and unserious businessman.
These things happen everyday because some companies in the courier industry are not doing what they are supposed to do. But it must be noted that as these kind of practices continue to happen in the country they are endangering opportunities that could have created job opportunities in the country.
Economic sabotage
Nigerians need jobs because there are millions of graduates out there now who are jobless and are merely waiting for a time when the country's economy will be strong enough to create the enabling environment for jobs and improved productivity. But what the courier companies are doing can affect the growth of the economy in several ways.
For instance, it can affect the investment profile of the country both within and outside the country since everybody will be suspicious of our businessmen and government. Secondly issues of unethical practices in any industry will definitely affect the country's revenue because people will not be able to pay appropriate taxes due to government when their transactions are constantly aborted through unethical conduct of a few operators.
From every transaction companies or individuals are expected to pay taxes, but when this does not happen because somebody's document was stolen or dumped, it becomes difficult to pay taxes to government.
Even the license fees the 12 companies are owing is a loss of revenue to the government which could be used to develop various sectors of the economy.
It imposes untold hardship on the people of the country and should not be condoned.
Fate of companies closed down
We don't go out of our way to close companies that default because of the likely implications of such an action on the economy by way of job losses to employees and other developments. That explains why we send reminders to them three months before the expiration of their licences. After sending a series of reminders and they failed to renew, we will still go ahead to write them warning letters to let them know the consequences their action could impose on their companies and if they still refuse to cooperate with us, it will then become clear to us that they are no longer interested in the business and we can go ahead to wind them up.
In the case of the 12 companies whose licences were revoked, CRD will not permit them to transact courier business in Nigeria and we have a statutory duty to warn the Nigerian business community and the general public not to transact any business with these companies as any one that disregards this warning does so to his peril.
We have a total of 262 courier operators in the country and this means that Nigerians have lots and lots of firms to choose from. Even when they try to come with another name to obtain another license from the back door, we will ensure that the directors are not the same set of persons who ran these 12 companies aground.
CRD will not rest on its oars until it has flushed out all illegal operators masquerading as courier operators and we would encourage all Nigerians to join in this crusade.