Gov David Umahi's Aide, Hon. Monday Kenneth Eze Resigns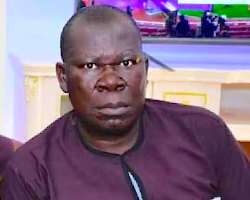 As the government of Governor Dave Umahi is witnessing a torrent of resignations from his cabinet especially since his wedlock with APC, another senior aide has tendered his resignation letter.
A Senior Technical Assistant, Hon. Monday Kenneth Eze has resigned his appointment.
The two paragraph resignation letter, dated 6th April, 2021, addressed to the Governor through the Secretary to Ebonyi State government and Ebonyi State cabinet thanked the governor for the opportunity to serve his State.
Recall that Hon. Monday Kenneth Eze, a vibrant literary icon was part of Governor Umahi's government since his first term. His inestimable contributions and impact while in service of the government will remain an indeliable mark on the State's development. He used the opportunity to appreciate his former boss, Governor Umahi for the trust to serve in his regime.
The letter reads: "Pursuant to the dictates of my conscience and my rights as enshrined in the 1999 Constitution of the Federal Republic of Nigeria, I write to hereby resign my appointment as Senior Technical Assistant to the Governor of Ebonyi State,"
"I thank Ebonyi State Government under Engr. David Umah, my former colleagues and Ebonyi citizenry for the opportunity to serve Ebonyi State, cooperation in the service and support respectively."