Bandits In The North, Kidnappers In The South, Marauders In The West, Militants In The East: Will Nigeria Ever Overcome Insecurity?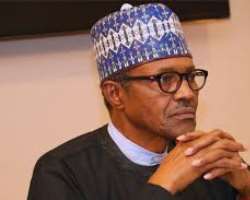 Safety from time immemorial has been regarded as one of the core of human needs. Little wonder Abraham Maslow's theory of human needs aptly captures safety as being important and not replaceable with any other substance. Hence, it is not a composite need as it stands solely on its own.
However, a divergent and succinct dichotomy of Nigeria in more recent times shows that Maslow's theory may not be applicable in our context as security which is meant to be a priority in government affairs and administration has been replaced with composite issues such as politics, materialism and what have you.
Nigeria is at present faced with a plethora of circumstances and upheavals especially with respect to securing the lives and properties of the average citizens. It is almost impossible to enumerate or highlight the various security challenges not because of the challenge of space or time but because of its pervasive nature and multifaceted characteristics.
It is as though, one issue is being tackled relentlessly towards nipping it in the bud, another suddenly appears which seems mountainous and mammoth. One cannot but submit to the claim that some of the challenges which the country contends with today were not present ever since Nigeria regained her democracy in 1999 and where they were present, weren't as severe as what obtains now.
The times are hard not economically in this instance but socially in terms of security. Where do we start from? While we are still trying to curb the excesses of the Boko Haram insurgency in the North, a more deadly group who have christened themselves bandits suddenly appears killing and maiming at will.
In the southern areas which have Been regarded as the nerve of the country economically, kidnappers and abductors are on rampage. Ransoms are no longer demanded in thousands but in millions and billions. Or how do we want to quantum the news that an eighteen seater passenger vehicle was attacked and all the occupants abducted and ransom of about 50 million naira is being demanded for their release?
The Western area are not experiencing peace as they have been given their own fair share of the challenge which bothers around marauders who want to claim lands forcefully. At the slightest provocation, they send tens and hundreds to the great beyond.
The Eastern axis are currently embattled and are faced with the challenge of militant groups who have sounded the drum beats of separation and secession. The government's refusal to give in to their claims has resulted into attacks on state facilities, clashes between civil and military forces and massive blood shed.
Just on Easter Sunday, they visited a prison facility setting free captives. Are these not the evidences of a failed state? Nigeria undoubtedly is being beseted from all angles. We, like a beautiful bride is residing among haters who are bent on spoiling the beauty using a plethora of ways.
But the peculiarity of Nigeria's case lies in the fact that the challenges which mitigate against our safety reside amidst us. These are the little foxes which spoil the vineyards. They initially appearing minute and unattended to have developed wings and grown massively.
We have suddenly forgotten that no issue which involves the government and its citizens can be treated with levity. This is most especially applicable in the current age where citizens are seen as the fuel which oil the wheels of governance.
Why deploy the machinery of force and violence when a simple round table discussion and negotiation will save not only nine but thousands? The instrumentality of force and violence which the current government has utilized in response to internal conflicts has degenerated into obstinacy and defiance or how do we want to explain the statement credited to some of these armed militia groups who have vowed not to relent until their demands are met. That is, the blood of martyrs and harmless citizens will continue to be shed until when the nedful is done.
In as much as I don't want to justify the actions of these armed groups, nonetheless we cannot continue to feign ignorance on a plethora of issues which are not limited to nepotism, deceit, cluelessness and ineptitude which dates back to the post independence era. Definitely, every past administration will have a fair share for compounding the situation.
Don't tell me you are not aware of the cries of inhabitants of the Niger Delta regions over abysmal share and usage of oil resources in their areas whereas they continue to languish in poverty and impoverishment.
How about endemic corruption which has eaten deep into the nation's fabric where some are set free on the moral grounds of having godfathers while some others are slain on guillotine? How about the unequal appointments into the nation's civil service where some regions are given higher slots than the others?
I wouldn't want to talk about the failure to abide by agreements and covenants which metamorphosed into grievances that eventually culminated into the Boko Haram insurgency? What about the failure of the government to fulfill its promise of providing avalanche of job opportunities which has made many to go into kidnapping.
The current security challenges we face today are the products of actions of yesteryears either omitted or committed. But let us focus on the second part of the title of this piece which is the quest to know if Nigeria will ever overcome it's present challenges of insecurity?
Yes it can and it will if the right pegs are put in the right holes in matters of leadership and administration. Apart from this, value based orientation for all aggrieved parties is essential and important and not the deployment of force. After all, we are witnesses ot the fact that the use of force has done more harm than good or what is the moral justification for criminals capturing military officials and killing them without restraint?
At present, Nigeria needs a physician who will be able to diagnose the current challenges and proffer relevant medications. This is toward stopping the security hemorrhage effortlessly.
I can vividly remember the classic book by Robert Schuller which is "Tough Times Don't Last, Tough People Do". I took my time to digest the contents and could truly agree with the author on the title of the piece. Nigeria isn't a lost cause as some people may think. There are no permanent problems only permanent solutions. The storm will end and we shall overcome.
Disclaimer:

"The views/contents expressed in this article are the sole responsibility of the author(s) and do not necessarily reflect those of The Nigerian Voice. The Nigerian Voice will not be responsible or liable for any inaccurate or incorrect statements contained in this article."