Today's Christian Devotion 06-04-2021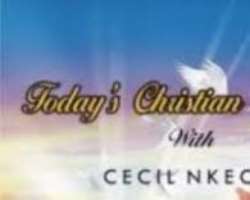 Heavenly Father, please heal me of every spiritual blindness and in any way I might have been deceived. Shed your light into my heart.
Samson was divinely empowered, yet he died with the enemies because he was deceived, Lord please remove me from every deception before it is too late, in the mighty name of Jesus.
I know that what I sow is what I reap (Gal.6:7-8), therefore by the help of God, I will continually sow to the spirit, and reap everlasting life. I will not fall into the deception of calling 'Lord, Lord' without obeying him, but I will always do the will of My Father in heaven, in the mighty name of Jesus, amen.
(Mat 7:21). Dear lord, help me to realise afresh today what your death and resurrection mean to me. It's forgiveness freedom and the ability to walk with you through this fallen world into eternity, in Jesus mighty name, amen and amen.
Remember that to walk with God is heaven, but to turn aside from him is hell.
Good morning, and have a productive tuesday.